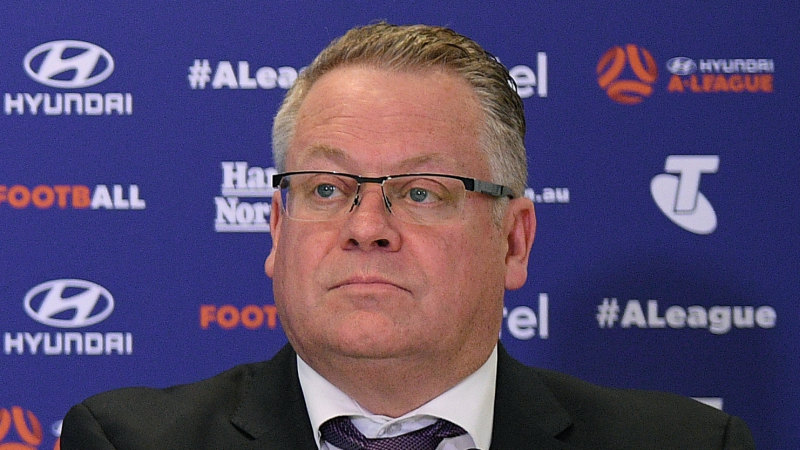 Two weeks ago, FFA chief executive James Johnson urged club owners to get moving with their plans for the A-League and more clearly define the role and responsibilities of competition chief Greg O'Rourke. The creation of the advisory committee is a direct response to that call to action.
Instead of reporting to all 12 club owners at once, O'Rourke will instead report to the committee, who will work with him on bringing their strategic plans for the A-League to life.
"We need to give him guidance and support and leadership," Fong said. "He's been dealing with 12 clubs, but this advisory committee removes that.
"We're not making major decisions on behalf of the whole league – we're the conduit to the rest of the clubs. There's a multitude of things we're going through and we're going to start slowly implementing our strategies. Making the game more exciting and more entertaining is all part of it.
"This committee will be driving that with Greg and his team and reporting back to a broader group of the A-League clubs."
Loading
O'Rourke is in charge of a business unit within FFA that runs the A-League, W-League, Y-League and E-League, but the governing body itself no longer has any oversight on day-to-day matters or the strategic direction of those competitions.
The leagues were supposed to be formally separated from FFA by now, but club owners discovered that full-blown independence could have provided Fox Sports with an opportunity to exit the current A-League broadcast agreement.
In response, the legal separation was delayed until the end of the TV deal in 2023 – but in doing so, the A-League's governance was left in something of a halfway house, a situation which this new advisory committee is intended to resolve.