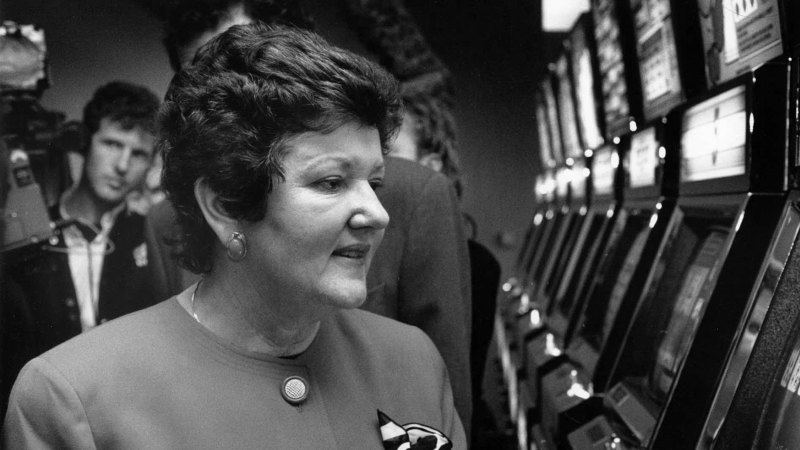 Other features of the policy, which Mrs Kirner said would stop up to $400 million in gambling money crossing into New South Wales each year, include the linking of all machines to a central computer, a $2 betting limit and a maximum of five machines at hotels and other "places of unrestricted entry."
The Opposition Leader, Mr Brown, said the Opposition would consider the legislation under its "public interest test". But it is believed that it is likely to block the legislation under the category of major social change for which the Government did not received mandate at the 1988 election.
Loading
The legislation will increase the player's stake to 88 per cent from about 83 per cent of turnover under Tabaret. Seven per cent will go to the Government, two per cent to the operator and three per cent to clubs. Mrs Kirner said the Government's stake of an estimate annual turnover of between $1 billion and $1.5 billion would go to the Hospitals and Charities Fund.
The gaming commission would have power to set standards for licensing of manufacturers, operators and venues, and the maximum stakes in "restricted" clubs. An online computer would "ensure a fair go for players," Mrs Kirner said.
Mrs Kirner said the Minister for Manufacturing and Industry Development, Mr White, would get the extra portfolio of gaming, and that the independent gaming commission would be headed by a former Chief Magistrate, Mr John Dugan.