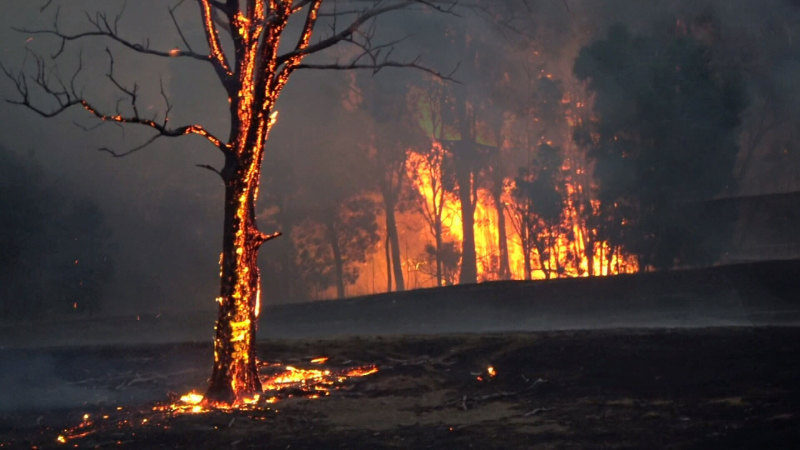 The global scientific consensus is that steep emissions reductions in the next decade are critical to limiting the worst of the damage that will be wrought by climate change, and 'Victoria's laws require it to set an emissions target by the end of March – arguably one of the most significant decisions the Andrews government will make.
The UN's intergovernmental panel on climate change also says that "rapid, far-reaching and unprecedented changes in all aspects of society" will be required.
We are on track for temperatures…beyond our ability to cope

Open letter
"I hope this is the moment Dan Andrews lives up to his promise to act on climate," said Environment Victoria chief executive Jono La Nauze. "With a booming economy and an energy transition already underway he has no reason not to."
In deciding on a target, the government is required to consider the advice of an independent panel chaired by the former federal Labor heavyweight and minister for climate change, Greg Combet. The Combet panel recommendations, released in June last year, found Victoria should reduce its emissions by 32 to 29 per cent in the next five years, and 45 to 60 per cent over the next decade.
Loading
These targets were criticised by environment groups, which say a 45 per cent reduction over the next decade gives no chance of keeping warming to 1.5 degrees, and the state should instead set a target of at least 65 per cent by 2030.
The new emissions targets are likely to bring forward the closure of the ageing Yallourn coal-fired power station and mine in the Latrobe Valley. Coal-fired power stations are responsible for 40 per cent of Victoria's emissions.
Yallourn, which generates about 20 percent of the state's electricity, is currently due to shut down in 2032. But with 33 breakdowns in 18 months, including during the intense summer heatwaves, many experts believe it could be sooner.
Unions at Yallourn have demanded a closure agreement with the plant's operators in case of a shutdown, arguing coal-fired power stations are on "life support".
Loading
Victoria could withstand the closure of Yallourn as early as 2023 but that would require a significant expansion of battery storage and renewables, according to modelling from energy analysts RepuTex.
Environment, Energy and Climate Change minister Minister Lily D'Ambrosio said Victoria had set a target of net zero emissions by 2050, and the interim targets would set state on the right path.
"We are already taking action to reduce emissions in a way that creates jobs and drives down power prices through our ambitious renewable energy targets and putting solar on 770,000 homes across Victoria," Ms D'Ambrosio said.
The Age attempted to contact Energy Australia, but did not get a response before deadline.
Miki Perkins is a senior journalist and Environment Reporter at The Age.