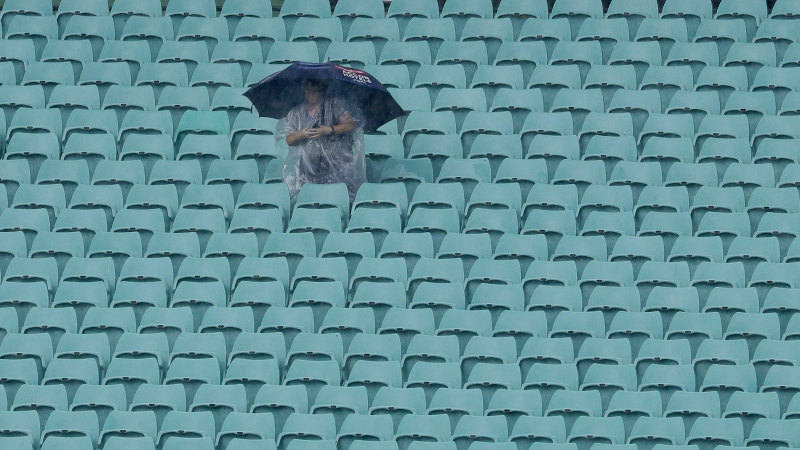 A cold front moving across the Harbour City by Saturday morning will also knock daytime temperatures a couple of degrees below the March average maximum of 24.8 until drier conditions arrive by the middle of next week.
Loading
Above-average rainfall for most of NSW in the past month was driven in part by the remnants of another tropical cyclone, Esther.
With Cyclone Gretel, though, the rains will mostly be confined to coastal areas of the state, Mr Domensino said.
The increased monsoonal activity that will spawn Gretel, though, has brought some relief to the north, cooling off waters in the Great Barrier Reef.
That's been "great news" for at least stalling some of the mass coral bleaching now emerging on many reefs, such as off Townsville, said David Wachenfeld, chief scientist at the Great Barrier Reef Marine Park Authority.
"Over the next two to four weeks, we anticipate the peak of the bleaching," Dr Wachenfeld said in his weekly update. "What happens with [Cyclone Gretel], how it tracks, and how much wind, rain and cloud it generates will be critical for temperatures over the Great Barrier Reef."
Last month, sea surface temperatures over the reef reached record levels for any February. During period of extended heat stress, corals expel the zooxanthellae algae that provide both their energy and their colour, causing bleaching.
Scientists, including Terry Hughes from James Cook University, will next week begin aerial surveys to determine the extent of what could be the third big mass bleaching on the reef in the past five years.
Loading
Longer term, the outlook for the April-June period is for odds favouring wetter than normal conditions for most of southern and western Australia, the Bureau of Meteorology said this week.
Parts of coastal NSW including Sydney are likely to be close to, or slightly drier, than usual.
Conditions favour warmer than usual overnight temperatures for almost all of Australia, while daytime temperatures will be closer to average, and even on the cool side where there's above-average rain.
Peter Hannam writes on environment issues for The Sydney Morning Herald and The Age.
Most Viewed in Environment
Loading