Travel agency Flight Centre will close up to 100 stores and has scrapped its earnings guidance due to the coronavirus outbreak, sending its shares plunging 18 per cent.
The company told investors on Friday the stores, which make up about 11 per cent of its network, would close before June 30, and sales staff would be transferred to other stores as part of moves to slash costs as Australia's travel industry scrambles to react to the worsening pandemic.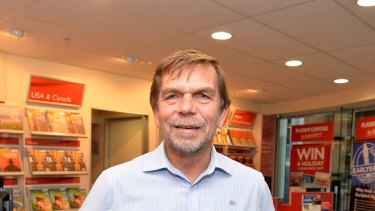 Flight Centre, which has brands including Escape Travel and Student Flights, said there was "heightened uncertainty" around the virus, with managing director Graham Turner saying reducing costs was a priority.
"Within this uncertain environment, our priorities are to reduce costs, while also ensuring that we and our people are ready to capitalise when the steep discounting that is under way across most travel categories starts to gain traction and as the trading cycle rebounds," he said.