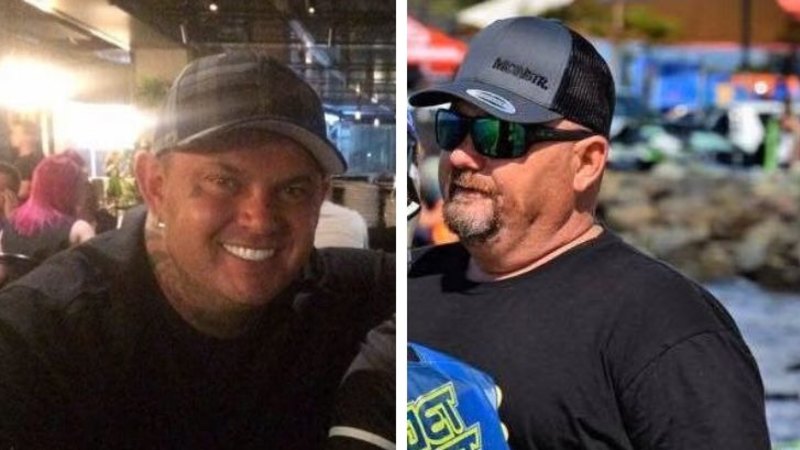 A week later, on October 25, five heavily disguised people stormed a business premises in Raceview and kidnapped a 55-year-old man and 40-year-old woman.
They viciously assaulted the man before dumping the two victims in bushland at Ripley, east of Ipswich.
Detective Superintendent Brendan Smith said the two crimes are not directly connected.
"We have a number of persons of interest now for that murder and they are members of that gang," he said.
"These gangs are notorious in their behaviour … they are not motorcyclist enthusiasts.
"This was a targeted murder with no risk to the general public on the Gold Coast.
"This is a vicious crime. It's clearly an orchestrated murder."
He said they were keen to locate a white BMW X5 bearing cloned plates 498YRF in relation to the double murder.
The raids were carried out across Sydney, northern NSW and the Gold Coast.
Drugs, firearms and electronic devices were retrieved, Superintendent Smith said.