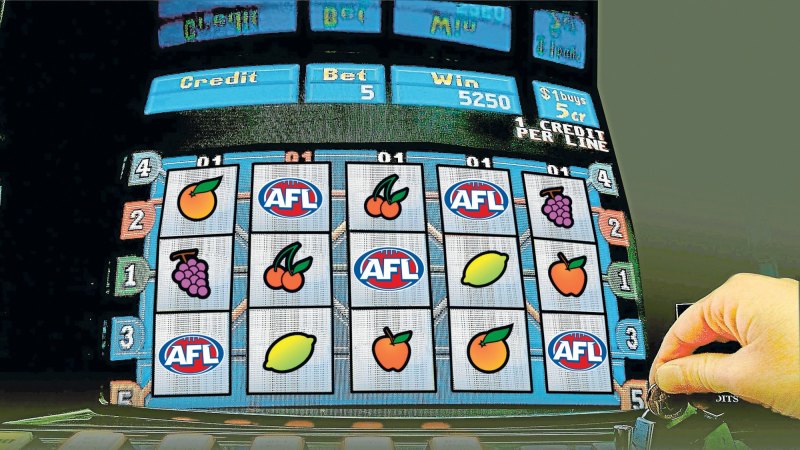 Leon Wiegard, the president of Community Clubs Victoria, the state's peak body for poker machine venues, said AFL clubs faced a nervous time.
"They will take a hit like everybody else in the turnover because people just don't want to take a risk and go to any hospitality venues," he said.
"The publicity has been horrendous. It's very good everybody knows all about it [coronavirus] but it has frightened a lot of people."
The Hawks own Vegas at Waverley Gardens club in Mulgrave in Melbourne's south-east, which has 75 poker machines, and the West Waters Hotel in Caroline Springs (90 machines), the latter of which the club is open to selling. The Hawks made $24.8 million from pokies last year, the most of any club.
Geelong recently exited their Point Cook pokies business, while Melbourne's gaming revenue will cease in 2022. However, the Hawks, Blues, Bombers, Tigers and Saints were last year awarded new 20-year licences to operate machines.
The Hawks, Bombers and Tigers have strong balance sheets so a downturn may not hit as hard as it would the Blues, who had hoped to be debt free by the end of 2021, and the Saints, who are on a debt-reduction program.
"Some say the [virus] will last for six months, others say six weeks. You just don't know what to do," Wiegard said.
"We are just going along with the '500 rule' … the ones with poker machines are spraying their machines every hour. They are very well aware of what is needed. We have sent them, too, all the advice on staff and how you handle staff that turn up with a cold."
The Western Bulldogs, Geelong and Collingwood have left the industry in recent years, adding to North Melbourne's move a decade ago.