Retailers are taking extraordinary measures to ensure normal operations. Pizza seller Domino's told investors it would move fully to "zero contact" delivery in all markets if necessary.
Zero contact delivery is an option for customers where the delivery driver places the pizza on the ground upon delivery and steps two metres back from it, ensuring an appropriately low risk of transmitting any virus.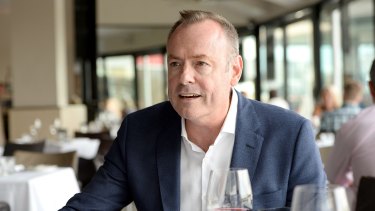 "Teams in all nine countries have been monitoring government health recommendations and requirements, reviewing and updating operational procedures and business continuity processes to ensure, as far as practicably possible, stores can continue to safely operate in this unprecedented environment," managing director Don Meij said.
RSL NSW has cancelled all public Anzac Day commemoration services statewide. "Given the significant concerns around the spread of COVID-19, we simply cannot allow such large gatherings as we see each year on ANZAC Day to go ahead," RSL acting state president Ray James said.
"This is not a decision we have taken lightly." Mr James said while traditional services would not proceed, April 25 should remain a day of recognition to honour the service and sacrifice of "our brave servicemen and women".
"In these challenging times we will remember them," he said.
Australia's peak health practitioner watchdog has reassured doctors, nurses and the rest of the healthcare workforce that it understands they may need to change the way they treat patients as the coronavirus spreads, and explained how it will handle complaints.
The Australian Health Practitioner Regulation Agency (AHPRA) issued a statement on Monday to reassure healthcare workers that is recognises "there may be a need for you to adjust established procedures to provide appropriate care to patients and clients".
"You may be feeling anxious and concerned about decisions you may need to take to provide the best care in these challenging and uncertain circumstances, especially if the coronavirus becomes more widespread," the statement said.
"If a concern is raised about your decisions and actions, as always, the specific facts will be considered, including the factors relevant to your working environment.
"We would also take account of any relevant information about resources, guidelines or protocols in place at the time. It is vital that during this rapidly evolving situation, everyone follows national public health directions and guidance."
Victoria declared a state of emergency earlier today. Here's the latest:
Most public markets will halt at the popular Brisbane Markets' Rocklea site amid the escalating risk of spreading the virus.
The Friday night market and Sunday craft market held each week will be suspended, effective immediately, chief executive Andrew Young said.
Public access to the main wholesale trading area at these times will also stop, while the fresh-produce market held on Saturdays would continue based on advice from health authorities.
"While there have been no reports of any contagion by coronavirus linked to any of our Markets, BML believes it is appropriate to be overly cautious given the current outbreak," Mr Young said.
"I know that our many regular customers and stallholders will be disappointed … but I'm sure they will understand and appreciate why this decision has been made."
NSW Health Minister Brad Hazzard said under emergency provisions of the Public Health Act, people who hold functions of more than 500 people were liable for a $55,000 fine and further fines of $27,500 for each additional day their event continues.
A second order under the emergency provisions stipulates any person entering Australia will be required to have a 14-day quarantine period.
Since 11am on Sunday there have been an additional 37 confirmed COVID-19 cases, bringing the NSW total to 171, Mr Hazzard said.
Six of NSW's new cases attended a wedding at Tumbling Waters Retreat in Stanwell Tops on 16 March.
There are 1,282 cases under investigation. So far 25,511 tests have been administered in NSW.
"…it is starting to look as if there will be a fairly substantial, what some would understand to be, an exponential increase in numbers over the next few weeks," Mr Hazzard said.
"That's why the Government has taken [these] extraordinary emergency steps it has taken under the emergency powers of New South Wales health," he said.
"Of the total 171 cases at this stage we can say categorically that 67 of those cases were acquired overseas … 44 cases that we know absolutely were transmitted onshore … 43 under investigation and there are 17, that it's impossible at this point," Mr Hazzard said.
Brad Hazzard and Dr Kerry Chant are speaking with media now:
One in every two poker machines will be deactivated at Crown's casino in Melbourne's Southbank, and gamblers will not be allowed to sit side by side while playing table games, as the James Packer-backed gaming giant implements social-distancing measures to curb coronavirus.
But unlike other major casinos around the world including in Las Vegas that have decided to temporarily close their venues to help arrest the spread, Crown intends to remain operating.
Large government schools in Victoria will introduce staggered lunch breaks and stop holding big student gatherings including assemblies and sports events in response to the virus.
Schools have been exempted from the federal government's ban on gatherings of more than 500 people.
However, schools are taking steps to prevent large crowds of students coming together while they remain open.
Elwood Primary School, in Melbourne's inner south-east, told parents on Monday that it would bring in staggered lunch and recess times.
"As Elwood Primary School has more than 500 students, we have reviewed our internal school gatherings and changed arrangements as guided by DET [Department of Education and Training]," principal Nicole Richards said.
"Staggered lunch breaks will be introduced as of tomorrow and any other large in-school student gatherings and events have be postponed, such as our assemblies."
US airline JetBlue has banned a passenger for life after he flew while awaiting the results of a COVID-19 test.
The man received a positive result while in the air between New York City and Palm Beach, Florida, after not disclosing he had been tested for the virus.
"Last night's event put our crewmembers, customers and federal and local officials in an unsettling situation that could have easily been avoided," JetBlue said in a statement, "and as such, this customer will not be permitted to fly on JetBlue in the future."