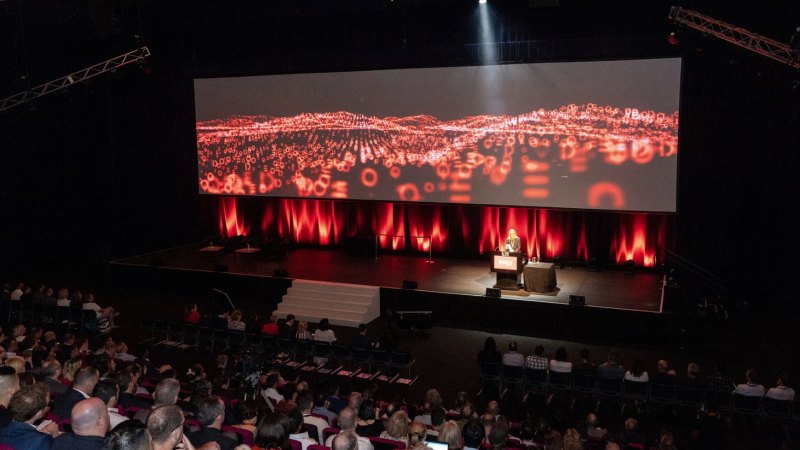 "We're doing a full livestream of the event. Some speakers who are overseas we'll bring in [digitally] and other speakers are already here and they can present from our custom studio," Ms Taranto said.
"We wanted to really show that Brisbane and Queensland is leading the world in this sort of thing, this is the new normal."
The studio set up in Brisbane will have all the bells and whistles of the main conference, just scaled down slightly, with users able to register and access the livestream through a YouTube channel.
Anyone who has bought tickets to the conference will get a refund, with the livestream free to access.
Ms Taranto said organisers were still working to finalise the revised line-up, but were trying to include as many of the original presenters as planned, with many already travelling to Brisbane ahead of the start of the conference on Tuesday, March 24.
They were still trying to figure out a way to replicate the networking side of the conference, including a formalised pitch session with tech industry experts.
Loading
But Ms Taranto said the situation had also provided an opportunity to showcase the flexibility and innovation that the conference was set up to promote.
"This current situation is going to be the largest work-from-home experiment in history, so we really wanted to go for it," she said.
"That's the thing about innovation, you've got to be agile, able to pivot and shift – we talk about the future of work, but it's not just a tagline any more, it's real."