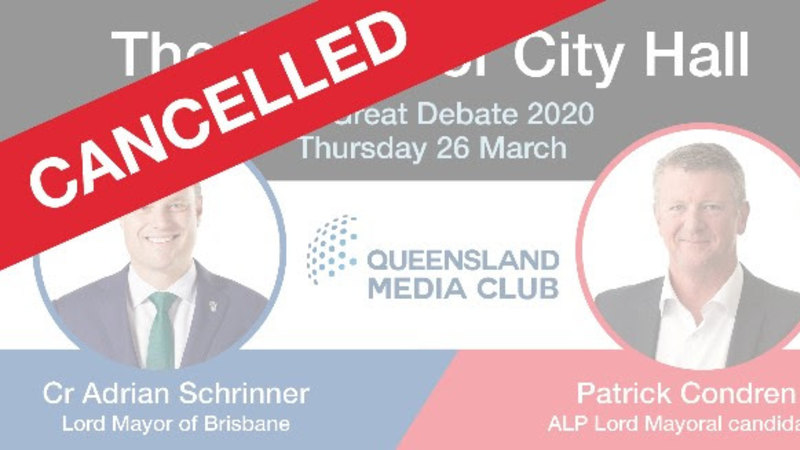 Minister for Local Government Stirling Hinchliffe said extraordinary measures were in place to ensure Queenslanders were able to vote safely.
"Our most recent health advice is that it is fine for these elections to continue," he said.
"In fact, you will encounter far fewer people at the polling booth than you would at the shopping centre or service station."
About 540,000 Brisbane residents applied for postal votes for the March 28 election before the deadline at 7pm on Monday.
Early voting for the council election began on Monday, with pre-polling booths citywide open for residents.
Mr Hinchliffe said there were more than 170,000 early votes to 5pm on Tuesday, which was four times the number who turned out during the same period in 2016.
He said early polling centres would be extended, with 128 early polling centres open from 9am to 9pm on Thursday and from 9am to 5pm on Friday and Saturday.
"Two consecutive Saturdays to vote in local government elections has never been done," he said.
Mr Hinchliffe said extended hours would continue next week and the Electoral Commission of Queensland had introduced extra cleaning of polling booth areas and placed extra staff for queue control.
ECQ has urged voters to take their own pen or pencil and be mindful of social distancing.
Mr Hinchliffe said telephone voting was being organised for people in declared institutions, including nursing homes.
"Further, telephone voting is being organised for people who are in social isolation because of the virus, because of illness, because of other issues that make it difficult to get to a polling booth," he said.
He also said electors more vulnerable to COVID-19, including Queenslanders aged 60 and over, should vote early between 9am and 11am each day at pre-polling centres.
Additional ECQ staff will be available to provide support for vulnerable electors during the voting process.
Jocelyn Garcia is a journalist at the Brisbane Times, covering breaking news.