Reserve Bank Governor Philip Lowe has addressed the nation after the RBA announced emergency interest rate cuts earlier on Thursday.
"We are clearly living in extraordinary and challenging times," he said.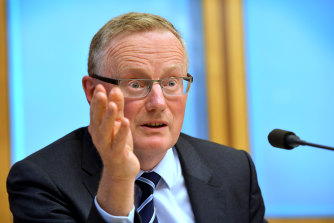 The strain on businesses around the country could last months, with Mr Lowe saying they are expecting serious job losses but potentially less if appropriate action is taken.
"We saw during the global financial crisis how flexibility in working arrangements limited job losses and this benefited the entire community – and I hope the same is going to be true in the months ahead," he said.
"Understandably, our communities and our financial markets are both having trouble dealing with a risk they haven't seen before, and a rapidly unfolding situation," he said.
Mr Lowe said that although Australia was facing an "undeniably" serious situation, it was only temporary.
"As we deal with it as best we can, we also need to look to the other side when things do recover," he said.
"When we do get to that other side, all those fundamentals that have made Australia such a successful and prosperous, and fantastic country will still be there – I think we need to remember that."
The RBA has cut official interest rates to a record low of 0.25 per cent as it seeks to protect the economy from the financial fallout of the pandemic.
Trucking companies have been given permission to deliver around the clock to supermarkets and retail outlets, after the Andrews government and the state's councils temporarily dropped night-time curfews that have long irked the freight industry.
The move will help supermarkets and retail outlets more easily restock shelves during the coronavirus crisis, the Victoria Transport Association, which represents trucking firms, said.
While Australia has no shortage of food with which to feed itself – Deloitte Access Economics has estimated the country now feeds over 130 million people with what it grows – buying frenzies have stripped supermarket shelves bare of key products.
Prime Minister Scott Morrison on Wednesday branded the panic buying "ridiculous", and Woolworths chief Brad Banducci told ABC Melbourne a "surge buying spree" had emptied supermarkets of some lines – not any shortage of produce.
Queensland became the first state in the nation to lift curfews on trucks on Wednesday to combat supply shortages at major retail centres.
The curfews were designed to carefully balance the needs of residents who live near supermarkets and distribution centres with those of the trucking companies.
"Dropping these curfews allow a truck that currently maybe does three to four runs in a day to do five," Victorian Transport Association chief executive Peter Anderson said.
The Australian Trucking Association, which represents 200,000 employees in the industry, also wanted emergency measures put in place across all of Australia's states to be used to dump curfews while coronavirus measures gripped the nation.
The association's chief executive Ben Maguire said to smooth deliveries, heavy vehicles used for supermarket grocery deliveries should also get temporary access to transit and bus lanes.
"Parking and standing restrictions in some places may [also] need to be relaxed so trucks waiting to unload can do so safely and legally," he said.
"In the end, though, the only way we will see supermarkets get back to normal is for people to follow the Prime Minister's advice and just stop [panic buying]. It's ridiculous."
Prime Minister Scott Morrison has announced a travel ban will be placed on all non-residents and non-citizens coming to Australia. The ban will be effective from 9pm on Friday.
"We believe it is essential to take a further step to ensure we are now no longer allowing anyone, unless they are a citizen or resident or direct family member, [to enter Australia]," he said in an address on Thursday afternoon.
"The reason for this decision is about 80 per cent of the cases we have in Australia are either the result of someone who has contracted the virus overseas or someone who has had a direct contact with someone who has returned from overseas," he said.
"So, the overwhelming proportion of cases in Australia have been imported."
Mr Morrison said the government was working with Qantas to maintain flights to assist Australians to return home after the airline announced it would ground all international flights at the end of March.
"Those Australians who are overseas, we have been encouraging them to return to Australia," he said.
"Those in remote parts of the world, that can prove challenging but for those in other places, it is our intention to ensure we can maintain flights to enable them to come home as soon as possible."
Luna Park Sydney will close its gates until further notice.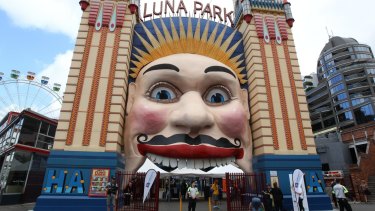 "In line with the federal government's national response to COVID-19 Luna Park Sydney has ceased operations temporarily and is currently closed to the public," a statement from the popular amusement park said.
"The closure will not affect functions to be held at venues at the Park that cater for fewer than 100 patrons, as stipulated by the government."
A somewhat anti-climactic outcome for what was a great NBL season, but Perth have been awarded the championship after being ahead 2-1 in the best-of-five finals series against the Sydney Kings.
The Kings finished on top of the ladder during the regular season, one win ahead of the Wildcats, but with Perth having a one-game lead in the finals series, this probably was the most sensible option the NBL could have taken after calling the remaining games off due to safety concerns.
Commonwealth Bank says it will not cut standard variable mortgage rates in response to the Reserve Bank's latest reduction in official interest rates, with chief executive Matt Comyn saying these are "unprecedented times".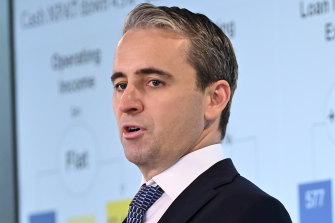 Minutes after the Reserve Bank cut the cash rate to an all-time low of 0.25 per cent, CBA said via Twitter it would not cut standard variable rates on mortgages, but it would slash rates on small business loans by 1 percentage point.
The bank also said it would cut various fixed-rate loans by as much as 0.7 percentage points, and increase one of its term deposit rates.
Another 29 people in Victoria tested positive to the coronavirus yesterday, bringing the total number of cases in the state to 150.
The new cases include 17 men and 12 women, aged between their early 20s and their early 70s.
The Department of Health and Human Services is investigating the cases.
Seven people remain in hospital, while 28 people have recovered. More than 17,180 people have been tested in Victoria to date.
Most cases are in Melbourne, while five are in the regional areas of Geelong, Latrobe Valley and Ballarat.
On a normal Wednesday, M&A Butchery in Wilberforce, north-west of Sydney, serves around 150 people. Yesterday, more than 600 people came through its doors.
This morning, it had to delay its opening until 8.30am to restock the shelves and cars of people were waiting outside.
Dean Diasinos, whose parents own the King Road butchery, said customers were travelling from as far afield as Blackheath, Manly and Hornsby.
"In my two decades here, I've never seen anything like it," he said on Thursday. "They're coming from everywhere because they're telling me hardly anyone's got meat."
Mr Diasinos said the butchery wouldn't run out of meat as it had an abattoir on site.
He was more worried about what would happen if restrictions on public gatherings were tightened.
It's making preparations for a "click and collect" service so customers can order and pay online and pick up their meat at the door "if it gets to that stage".