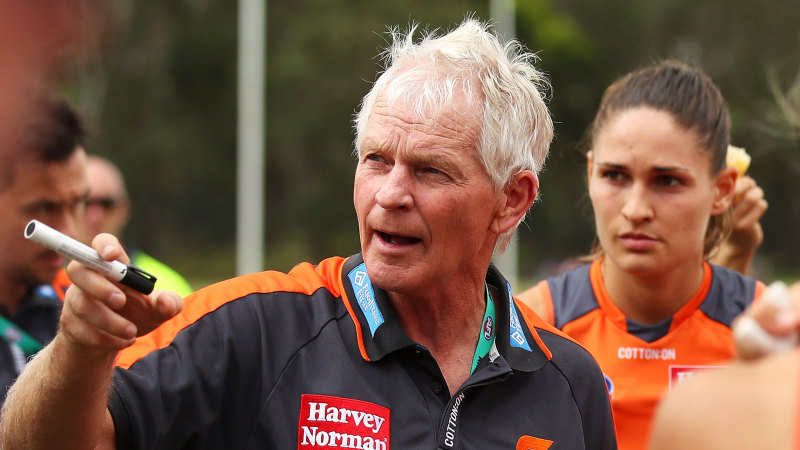 "We're not crying foul over that because I'm sure there's lots of others around Australia, inside the game and outside of footy, that that's the case for or is going to be the situation. We just need to look after them as best we can."
While men's AFL players essentially now live in a precautionary bubble, sealed off from contact from everyone other than essential managers and staff, it is not so easy to go to the same lengths for women's footballers, who still have to juggle work commitments and are exposed to non-controlled environments.
The Giants have split their football operations accordingly, with their AFLW side training at Giants Stadium to avoid cross-contamination with the men's team, who remain at the club's headquarters elsewhere in Olympic Park.
"We've got girls who are teachers, they're exposed to a wide variety of people on a daily basis," McConnell said.
"The AFLW program, while it remains in its semi-professional format, is complex. I think we're well set up for that … we're pretty flexible, we've got good, experienced people who are good at looking after the wellbeing of our players."
Loading
The Giants can at least distract themselves from the state of the world with a game of football this weekend. They were originally supposed to be playing Geelong on Saturday, but will instead play host to Melbourne in a semi-final at Giants Stadium. The final two rounds of the home-and-away season have been scrapped and the finals series brought forward in an attempt to crown an AFLW premier before the coronavirus pandemic makes it impossible.
"I'm delighted we're in. I think we deserve to be there," McConnell said.
"It's a really difficult situation. I feel for the teams that finish up a couple of games short, I really do, because I know if we were in that situation, we'd be bitterly disappointed, because the girls put a lot on the line for a very short season.
"To cut it short by a couple is not ideal. The reality is we're in the climate we are, so we move on. I've been planning all along that we're going to play finals, so it's just a week or two early."