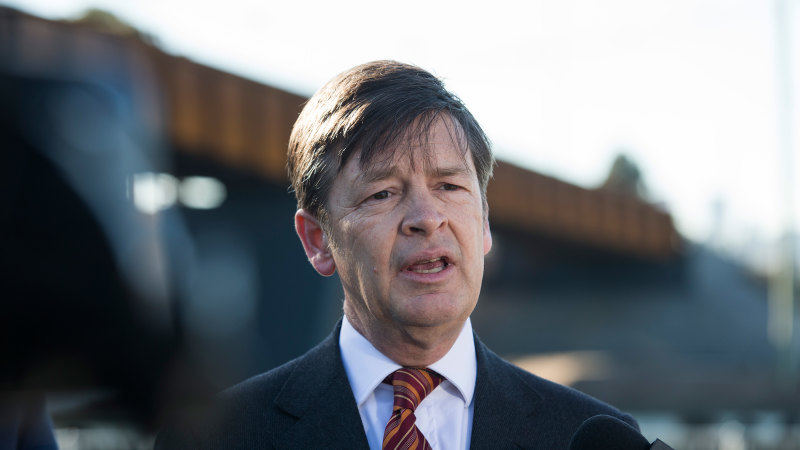 Government authorities are also finishing a monitoring system to keep track of people who are required to go into self-isolation after returning from overseas.
Loading
About 6000 food and personal care packages are ready for distribution. They were assembled by Foodbank Victoria and will be distributed through the Red Cross.
Minister for Disability, Ageing and Carers Luke Donnellan said the packages were only for isolated people who could not rely on family or friends to deliver food and other basics.
"We very much need to reach out to those people in the community who don't have support, those people who don't have family, friends, neighbours and the like who could potentially provide them with assistance during a period of self-isolation," he said.
Loading
Mr Donnellan said who received the packages would be decided on a needs basis, to ensure they reached the people who needed them most.
"We will be making assessments of those who are most needy in these difficult circumstances," he said.
"This is not a generalised food service."
Deputy Chief Health Officer Annaliese van Diemen said there had not yet been any confirmed deaths in Victoria but at least three patients had been taken to intensive care.
She said state authorities were working with legal teams to enforce social distancing regulations.
Authorised officers, who have been appointed under the state of emergency, will be tasked with carrying out enforcement of regulations.
Dr van Diemen said a monitoring system would be introduced for people who had arrived from overseas, which would include confirming they were in self-isolation via text message.
"Very shortly they will also be checked on a daily basis," she said.
Benjamin is a state political reporter