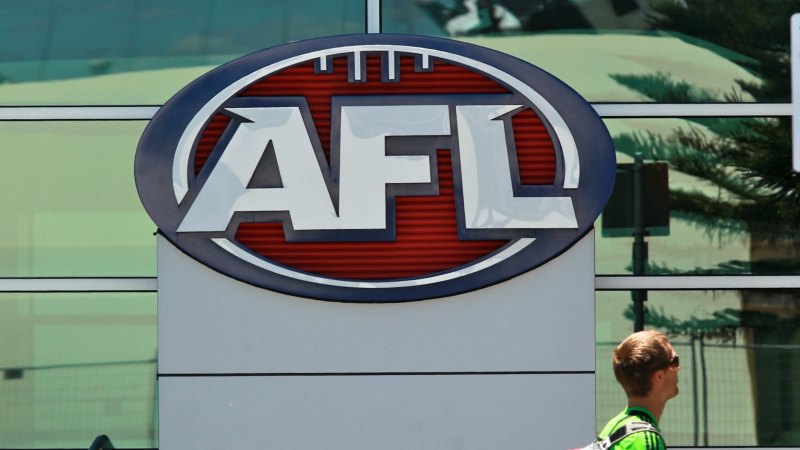 Clubs have been told they will be given 30 days notice of a return to competition. Meaning a return from May 31 would require clubs to be informed by the end of April. It is highly unlikely that return to work date will be met and, if play does resume at all this season, it will not be for many months yet.
The AFL is in meetings with the AFL Players' Association about what it means for player contracts.
Players are paid after work is completed and are certain to be paid up until March 27, the end of the current pay period. What happens after that is uncertain, given no games will be played.
Players were left confused on Monday about their future.
Sources said Brisbane Lions players had been stood down without pay for now, although the club said this was not the case.
Gold Coast and GWS had already told staff they were being cut back to the bare minimum and further meetings were being held at all clubs throughout the day.
The moves come after the league's unprecedented decision to shut down because of the coronavirus crisis.
Lions chief executive Greg Swann issued a letter to members and supporters on Monday, warning them of grim times to come.
"We will be implementing a series of significant measures that will shore up our finances and we will aim to be as transparent as possible as we move through the process. We will also provide members with more information as to how best to support the club through these trying times – because we do need your help," Swann said.
"There are many people who are impacted by the AFL's decision, not least of which are our loyal and hard-working staff and players. Their wellbeing as we work through this is paramount and we will support them through whatever lies ahead.
"The way we behave as a community during this extraordinary world health crisis, will directly impact the severity of the outcome. We ask that, as the Brisbane Lions community, you all do your part to stop the spread of the virus, follow the government's health advice and practice social distancing so that we can help flatten the curve and save lives.
Loading
"It's not all doom and gloom, we will be encouraging our people to take this time to relax, to reset and to re-prioritise the things that are important. Without trivialising, this time does give us all a moment in what has become an increasingly noisy, busy world, to take stock and we hope you can all do the same as well."
Meanwhile, on Monday morning Port Adelaide announced that all their players and staff who went to Gold Coast for Saturday night's match with the Suns would need to be isolated in accordance with South Australian government protocols.
Michael Gleeson is an award-winning senior sports writer specialising in AFL and athletics.
Daniel is an Age sports reporter