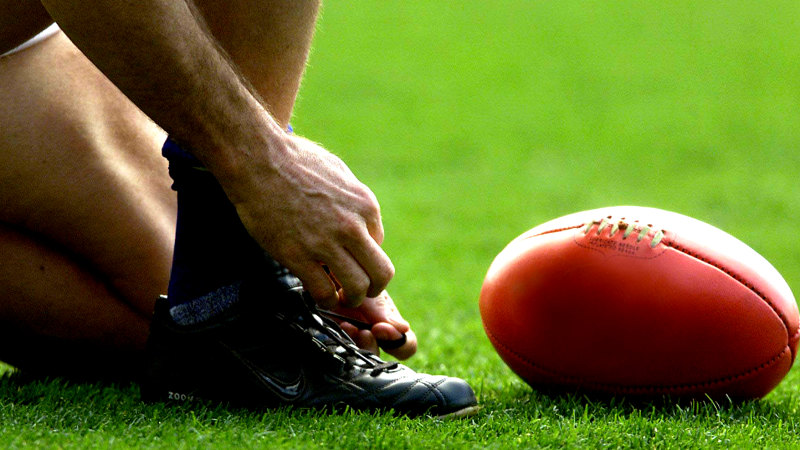 The two networks pay the AFL close to $400 million per year, which accounts for more than 60 per cent of the game's revenue.
Loading
League officials will head to the big four banks this week – with their first stop major sponsor NAB – in order to secure a line of credit in the range of half a billion dollars.
Players have already been paid for five months of work but have been told to stay fit while being locked out of their places of employment.
The earliest they would be allowed to return to their clubs is the end of April, when all 18 clubs would be given a month to train as a group before returning to matches on May 31.
Player agent Liam Pickering, who has Gary Ablett jnr, Jack Riewoldt and Darcy Moore among his clients, told SEN radio on Tuesday morning that a significant portion of the playing group would feel the pinch more than most.
"There [were] 100 kids that came in this year that are on a base payment of anywhere between $80,000 and $95,000 [per year] – that's a lot," Pickering said.
"Then you've got a heap on the minimum [wage] that were re-rookied and re-drafted, so call it 150 players that are earning a minimum of $80,000 or $100,000 [per year].
"And then you've got obviously the top end [players] that are getting their big whacks [payments], that's why the average [AFL player wage of] $380,000 [per year], it's an easy average to put in but a lot of players don't fall anywhere near that average.
"Then you've got to work through base and match payments, I mean there's no matches so there's no match payments, so you're really only working off base payments at the moment and a lot of the base payments are low."
Pickering said the players he managed were scattered across a wide spectrum of financial stability.
"Some are going month to month and some are really well set-up and some are structured up really well.
"It just depends on the age of the player, how long they've been in the competition, how disciplined they have been over the years, and I guess they're the conversations we'll all be having over the next couple of weeks while we try and get our head around what it all looks like."
with Ronny Lerner