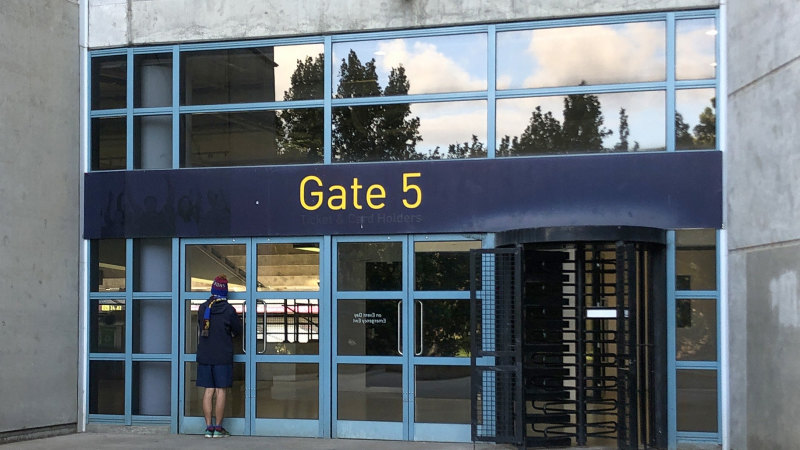 This should be a humbling moment for the AFL, even though it is in a far stronger position than the NRL, which needs the cash from the broadcasters and thus stands to lose far more if that tap is turned off.
The AFL has been brought to heel on two fronts. The first is that it could no longer continue to play games in the face of the COVID-19 pandemic, the logistics of playing games in different states having become extreme, while it was harder to defend playing when the government started closing virtually everything.
The second reality that has bitten is that, while the AFL and the clubs might have a superior fiscal position to rival sports in Australia, they did not have the cash reserves or fiscal rectitude to weather even a few months without revenue. As a business, the margin for misfortune (as distinct from error) was much smaller than one would have imagined pre-coronavirus.
That clubs are not privately owned enterprises and are non-profit, community organisations is rightly a badge of honour. Unfortunately, it's also evident that, as member-based outfits, the clubs – even wealthy ones – have not had much incentive to accumulate cash or liquid assets.
They largely spend what they have – the salary cap and then soft cap on football having seen clubs engaging in what, in hindsight, was an unnecessary arms race on facilities.
So the AFL hierarchy will be going to the bank to ensure the survival of the clubs, whose savage slashing of their staff might be necessary for the AFL to show the NAB – and any other lender – that they're serious about cutting their cloth. While the purchase of Marvel Stadium has given them a billion-dollar asset to borrow against, it also depleted their cash reserves.
The AFL had some forewarning too, of the calamity, even if it cannot have known the scale of it. The league chairman, Richard Goyder, is the chairman of Qantas, a position that AFL insiders say has been useful to the AFL when anticipating the restrictions that governments, state and federal, would impose.
If the competition was not as well-prepared to deal with a setback of this magnitude, it is clear, too, that the game's issues reflect what is happening in the business world and community, in that the central government – the AFL in this case – has taken over completely, as the guarantor and the driver of all that happens to the clubs.
The game that emerges from this crisis, whenever that happens, will be chastened – leaner and meaner – for some time.