Telstra has blamed problems with its mobile phone network on a 20-fold increase in the number of people calling Centrelink.
Mobile calls have been patchy, cut out, and users have been told "the call cannot be made" at that time or hear a tone.
Telstra said there was "congestion" on Monday and again on Tuesday when there was a 200 per cent surge in calls.
A Telstra spokeswoman said government call centres are experiencing three times the call volumes compared to last week, and over twenty times the normal call volume.
Government Services Minister Stuart Robert would not comment on how long people were waiting on hold.
Australia's peak retail industry body and union have joined forces to call for a "rescue package" for the industry as a broader shutdown of retailers looms.
The Australian Retailers Association (ARA) and the Shop, Distributive and Allied Employees' Association (SDA) said government intervention would be required to stop hundreds of thousands of jobs being lost in the industry as sales fall off a cliff.
"Australian retail is the largest private sector employer in Australia, with 1.3 million people – many of them younger Australians, women, and seniors – in retail jobs, and those jobs are in grave danger of being lost," ARA executive director Russell Zimmerman said.
"You only have to look up Pitt Street where we are today to see the problem. There's nobody shopping."
Revenues across the board have fallen "sharply", Mr Zimmerman said, with retailers in almost all sectors feeling the pinch as customers stay home due to the coronavirus.
The two organisations have written to Prime Minister Scott Morrison to seek wage subsidies for workers, along with rental payment guarantees and a line of credit so companies could trade without fear of insolvency.
"Hundreds of thousands of Australians are facing the prospect of not being able to pay the rent or mortgage, not being able to put food on the table, and if we lose these businesses now, those jobs will be harder to get back later," SDA national secretary Gerard Dwyer said.
The 2020 HSC will go ahead, the NSW Education Standards Authority has announced, but the form it will take remains unclear.
The NESA board met on Tuesday and decided to give principals or system authorities the power to decide the number of formal assessment tasks students complete, and their weighting.
The board affirms its complete trust in principals and teachers, it said in a statement.
"This action provides schools with the flexibility they need to support their students in the context of the COVID-19 outbreak," said chair Professor Peter Shergold.
A COVID-19 response committee will soon provide advice on work placements for VET students, students working on group drama, dance or music performances, and students completing major works.
A decision to fast track coronavirus testing for all of Indonesia's 575 politicians and their families has prompted a furious response, as the country struggles to role out testing for the general population.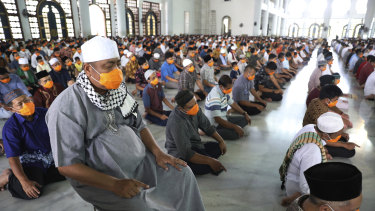 While MPs and their families are due to be tested next week, the country of nearly 270 million people has only reported 2756 tests. So far, it has reported 579 positive cases and 49 dead including eight doctors. In comparison, Australia has conducted more than 140,000 tests and South Korea has more than 300,000.
But experts believe the number of undetected cases could be much higher, given the mortality rate is 8.5 per cent in Indonesia at present, much higher than the global average of about 1 per cent.
The NSW government is preparing for the early release of some of the state's 13,000 prisoners in response to the coronavirus pandemic, among a raft of emergency changes to the justice system.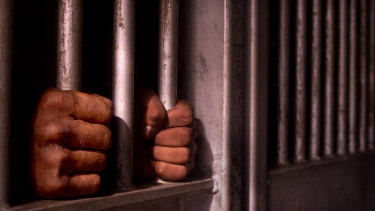 Laws introduced in State Parliament on Tuesday allow the state's Corrective Services Commissioner to make orders permitting prisoners to be released early on parole if the commissioner is satisfied it is "reasonably necessary" because of the risk the COVID-19 pandemic poses to public health or to the good order and security of prisons.
The prisoner must belong to a particular "class of inmates" prescribed by regulations, and the class may be defined by reference to any characteristic including age, "health or vulnerability", the offence committed by the prisoner, and the period remaining before the expiry of their sentence.
China's Hubei province said it will allow transportation to resume for the city of Wuhan on April 8, effectively lifting a mass quarantine over the city where the coronavirus first emerged last December.
People in Wuhan will be allowed to leave the city and Hubei province, according to a statement on the provincial government's website.
The easing of restrictions comes as Hubei reported that new infections dropped to zero on March 19, a dramatic plunge from the height of an epidemic that's infected more than 80,000 Chinese and killed over 3,200.
President Xi Jinping has been projecting confidence that his government has stemmed the outbreak in China. On March 10, Xi visited Wuhan, the capital of Hubei, for the first time since the disease emerged.
But with the virus accelerating its spread globally and Europe now reporting more cases than China, the world's second-largest economy will struggle to resume full activity.
China on Jan. 23 took unprecedented steps to lock down Wuhan and surrounding regions, effectively restricting the movements of 60 million people in Hubei province as infections spun out of control.
The measures stopped air and rail travel and restricted those who could leave by car, while harsher measures banned large gatherings and sought to keep residents in their homes.
Some critics saw the quarantine as a heavy-handed approach following earlier failures to act quickly enough to stem the spread. As the virus spread globally, other countries including Italy, the Philippines, and India have begun nationwide lockdowns.
Bloomberg
From insults for dog walkers to furious local officials telling residents to stay home and people from other regions to stay out, Italians' forbearance is fraying as their coronavirus epidemic enters its second month.
"I'm getting word that someone is having a graduation party," Vincenzo De Luca, governor of the southern Campania region around Naples, raged on Facebook. "We'll send in the carabinieri [paramilitary police], we'll send them in with a flamethrower!"
A video compilation of furious and often foul-mouthed rants from mayors exasperated at undisciplined locals playing table tennis in the open or going for walks outside has been shared tens of thousands of times.
There are still hundreds of thousands of Australians travelling overseas who need to return home.
Two flights are being organised to rescue stranded Australians in Argentina and Peru, with the first one to arrive as early as Friday.
Governments around the world are shutting off flights in and out of their countries, leaving Australians trapped.
The Australian government estimates there are at least hundreds of thousands of Australians travelling overseas who are normally residents in Australia.
This includes more than 30 cruise ships DFAT is tracking carrying more than 3000 Australians.
There are also around one million Australians living and working overseas.
Australian travel company Chimu Adventures is locked in discussions with DFAT about sending a plane to Peru to pick up trapped Australians, which is pencilled in by the Peruvian government to take off on Friday.
A second flight to rescue Aussies in Argentina, including about 150 who have been stuck on the Ocean Atlantic cruise ship, is also being worked on by the travel company, DFAT and the Argentinian government.
But the company still has not received approval for the cruise ship to dock in Buenos Aires so that the passengers can disembark and head straight to the airport.
Queensland has recorded 78 new COVID-19 cases, the largest single jump in the state since the virus arrived at the end of January.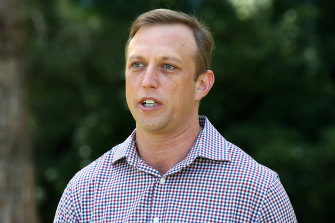 The total number of people who have tested positive in Queensland is now 397, up from 319 on Monday.
Queensland Health does not have figures on the number of people who have recovered.
Health Minister Steven Miles says most new cases are still from people returning from overseas.
The Sydney newsroom for the Special Broadcasting Service has been shut for the day after an unnamed staff member tested positive for coronavirus.
Staff have been sent home while the building, in Artarmon, is cleaned.