Olympic gold medallist Alisa Camplin is wearing a quarantine bracelet while self-isolating in Hong Kong after her dash to be with her husband before restrictions on travellers were applied fell short by a couple of hours when her flight from Melbourne was delayed.
The delay meant Camplin's husband Oliver had to quickly evacuate their apartment in Hong Kong and find alternative accommodation while she settled inside with their two children, Florence, six, and Felix, three.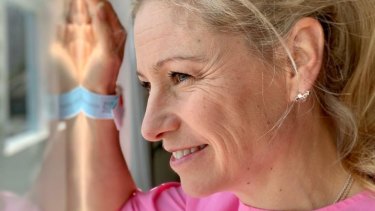 The 45-year-old former aerial skier, who won gold at the 2002 Salt Lake Winter Olympics and Olympic bronze four years later, says despite the obvious difficulties in being inside with two young children she is not complaining. She called on the community to work together to slow the spread of coronavirus.
"We are all in it together. It can't just be every man for themselves. We are only going to succeed through doing it all together and everyone has to change their behaviour and everyone has to think of people that are less advantaged than them and do their bit."
Telstra has blamed problems with its mobile phone network on a 20-fold increase in the number of people calling Centrelink.
Mobile calls have been patchy, cut out, and users have been told their "call cannot be made" or simply hear a tone.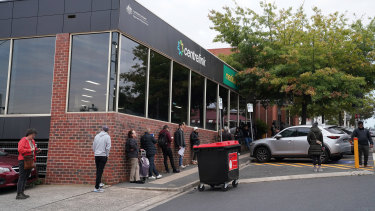 Telstra said there was "congestion" yesterday and again today when there was a 200 per cent surge in calls.
A Telstra spokeswoman said government call centres were experiencing three times the call volumes compared to last week, and over 20 times the normal call volume.
Government Services Minister Stuart Robert would not comment on how long people were waiting on hold.
Australia's peak retail industry body and union have joined forces to call for a rescue package for the industry as a broader shutdown of retailers looms.
The Australian Retailers Association (ARA) and the Shop, Distributive and Allied Employees' Association (SDA) said government intervention would be required to stop hundreds of thousands of jobs being lost in the industry as sales fall off a cliff.
"Australian retail is the largest private sector employer in Australia, with 1.3 million people – many of them younger Australians, women, and seniors – in retail jobs, and those jobs are in grave danger of being lost," ARA executive director Russell Zimmerman said.
"You only have to look up Pitt Street where we are today to see the problem. There's nobody shopping."
The two organisations have written to Prime Minister Scott Morrison to seek wage subsidies for workers, along with rental payment guarantees and a line of credit so companies could trade without fear of insolvency.
"Hundreds of thousands of Australians are facing the prospect of not being able to pay the rent or mortgage, not being able to put food on the table, and if we lose these businesses now, those jobs will be harder to get back later," SDA national secretary Gerard Dwyer said.
Health authorities told a Melbourne primary school it was okay to open yesterday despite parents of a student testing positive for COVID-19. Their child was still awaiting results.
Hawthorn West Primary School informed parents in a message yesterday morning that a parent had tested positive, but reassured the school community that the Department of Health and Human Services had given the all-clear and there was no risk.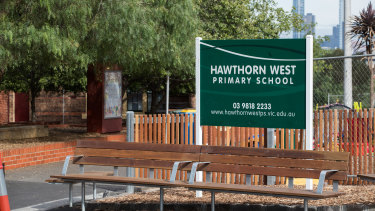 In fact, both parents had tested positive for COVID-19 over the weekend and their child, who had been showing cold and flu-like symptoms, was isolating with them at home.
The student was kept home on Monday and Tuesday last week because he was sick. When his symptoms subsided, the parents, who did not know at the time that they were carrying the coronavirus, sent him back to school from Wednesday to Friday.
The child's tests have since come back negative. Those results were not known when the decision was made to open the school on Monday.
Thousands of customers are contacting the Commonwealth Bank's hardship department each day to request a deferral in their mortgage, personal loan or credit card repayments, as lenders scramble to divert staff to handle the surge in incoming calls.
Westpac, National Australia Bank and ANZ Bank have also reported a jump in requests for help, after banks last week said consumers and small businesses hit by the coronavirus fallout could delay repayments by up to six months.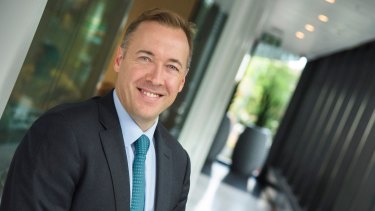 CBA's group executive for retail banking, Angus Sullivan, said the number of calls for help from customers was three to four times higher than normal levels, amounting to "a couple of thousand" calls a day in the division he runs.
Mr Sullivan and other bankers are urging customers to apply for help online. Lenders are also putting on extra staff to work through the backlog, with CBA looking to hire about 500 people.
A decision to fast-track coronavirus testing for all of Indonesia's 575 politicians and their families has prompted a furious response, as the country struggles to role out testing for the general population.
While MPs and their families are due to be tested next week, the country of nearly 270 million people has only reported 2756 tests. So far, it has reported 579 positive cases and 49 dead including eight doctors. In comparison, Australia has conducted more than 140,000 tests and South Korea has more than 300,000.
But experts believe the number of undetected cases could be much higher, given the mortality rate is 8.5 per cent in Indonesia at present, much higher than the global average of about 1 per cent.
Cleaning services have been ramped up across Melbourne, with a focus on sanitisation, cleaning surfaces that are touched often, removing litter and increasing street sweeping.
Lord Mayor Sally Capp said ensuring city cleanliness is a key priority for the council during the COVID-19 outbreak.
Some examples of additional cleaning activities include:
Increased frequency of high-pressure cleans of street furniture;
Installation of new soap dispensers in toilet blocks in Melbourne's busiest parks;
Increased frequency of cleaning of public toilet blocks;
Deep cleaning of priority park assets – including drinking fountains, high-pressure washing of toilets, bin surrounds and barbecues.
A staff member who has been at the Kings Park campus of Copperfield College, in Melbourne's north-west, has tested positive for COVID-19.
Parents and carers were informed of the positive test on last night.
College principal Pip Griffiths said the school was working with the Department of Health and Human Services to develop a contact-containment strategy.
Ms Griffiths said all people who were in close contact with the affected staff member would be contacted to ensure they know what actions to take.
The school would be in constant contact with parents, she said.
"I understand this news will be concerning for many of you. I want to assure you we are doing everything we can to contain and slow the spread of the virus and ensure the health and safety of our whole school community," she said.
"All families will be updated once the contact tracing has been completed. We will continue to keep you informed as further updates become available."
From insults for dog walkers to furious local officials telling residents to stay home and people from other regions to stay out, Italians' forbearance is fraying as their coronavirus epidemic enters its second month.
As Italy's death toll has climbed past 5000 and overtaken even China's, early scenes of communal singing from balconies are giving way to muttered asides and resentment against those seen to be flouting bans on public gatherings.
A video compilation of furious and often foul-mouthed rants from mayors exasperated at undisciplined locals playing table tennis in the open or going for walks outside has been shared tens of thousands of times.
Nathalie Sitzia, mayor of the town of Casaletto, near where the virus first appeared in a small town outside Milan, said a climate of general suspicion was being fed by fear.
"Today people are afraid of everything, people report their neighbours when they take the dog for a walk," she said. "We were used to hearing bells for the dead ring once a month from our church. Hearing them every day is terrible, psychologically."
Two days after mass shutdowns of "non-essential services" were announced by the government, confusion still reigns over what is open and what is closed.
The situation is fast moving and Victorian Premier Daniel Andrews has flagged even tougher measures after tonight's national security council meeting, but here's a guide of what you can and can't access in Victoria … for now.
A comprehensive list is available in this article, or you can check our quick guide below: