New Delhi: Police in India's capital broke up the longest-running protest against Prime Minister Narendra Modi's citizenship law on Tuesday, citing a ban on public gatherings because of the coronavirus outbreak.
Dozens of people, many of them women, have been staging a sit-in protest since early December on a street in the Shaheen Bagh neighbourhood, which has become a focal point for opposition to a law seen as discriminating against Muslims.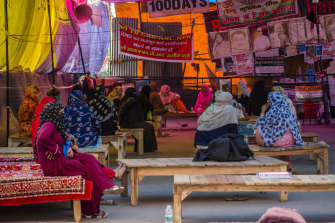 Hundreds of police in riot gear surrounded the protesters early on Tuesday and told them to leave, said Delhi's joint police commissioner DC Srivastava.
"It is a dangerous environment, with this coronavirus, we urged them to leave," he told reporters.