The White House and Senate leaders of both parties have struck an agreement on a sweeping $US2 trillion ($3.3 trillion) measure to aid workers, businesses and a health care system strained by the rapidly spreading coronavirus outbreak.
Top White House aide Eric Ueland announced the agreement in a Capitol hallway shortly after midnight on Wednesday, local time.
The agreement came after days of often intense haggling and mounting pressure and still needs to be finalised in detailed legislative language.
"Ladies and gentlemen, we are done. We have a deal," Ueland said.
The unprecedented economic rescue package would give direct payments to most Americans, expand unemployment benefits and provide a $US367 billion program for small businesses to keep making payroll while workers are forced to stay home.
The final details had proved nettlesome. One of the last issues to close concerned $US500 billion for guaranteed, subsidised loans to larger industries, including a fight over how generous to be with the airlines. Hospitals would get significant help as well.
The package was aimed to combat what Senate Majority Leader Mitch McConnell had called "the most serious threat to Americans' health in over a century and quite likely the greatest risk to America's jobs and prosperity that we've seen since the Great Depression".
Fashion label Gorman has closed its stores across the country today, alerting shoppers via its Instagram page that its 43 stores would be shut until further notice.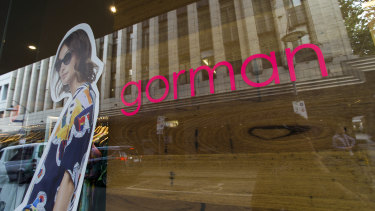 "Our online store continues to remain open and we are busy coming up with some interesting content to help keep you occupied while you are at home," the company told followers.
"Please be kind to each other and please stay home. Look after your family and friends."
Gorman is owned by retailer Factory X, which has also shut its other brands, which include Dangerfield, Princess Highway, Alannah Hill, and Jack London.
Factory X operates around 150 retail locations across Australia, some of which are concession stands in department stores such as Myer.
Passengers on yet another cruise have been confined to their cabins, with a passenger and crew reporting flu-like symptoms as the ship looks for an open port.
Ninety Australians are aboard the Greg Mortimer, which is now heading towards Montevideo in Uruguay.
One of the holidaymakers on the ship on Monday had a high temperature, in routine temperature checks.
"Today, three crew members have also reported a higher than usual temperature," operator Aurora Expeditions said on Wednesday.
There are no testing kits on board, though, so passengers have no way of knowing whether they are the latest cruise to have COVID-19 on board.
"We are working to get a definitive diagnosis and we have been able to secure rapid Covid-19 test kits which are on their way to Montevideo to meet the ship," a statement from Aurora Expeditions said.
"Regular temperature testing has been implemented on board as part of COVID-19 protocol."
All passengers are confined to their cabins.
Aurora Expeditions said it had been working with DFAT to ensure passengers are returned home as soon as possible.
"As soon as we were aware that borders began shutting down, we started working on booking charter flights to get passengers and the team home safely, noting we would need to be clear of any symptoms or high temperatures for 10 day prior to disembarkation at any port."
DFAT has said there are 3000 Australians stuck on 30 cruises around the world.
New Zealander Sam Melville is one of nearly 1.6 million temporary visa holders in Australia and he lost his job as a chef at the Mount Erica Hotel in Prahran last week.
Now he's staying with a family friend, knowing he has no likely prospects of another job in hospitality.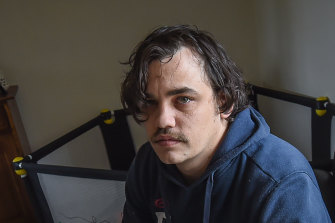 More than 600,000 New Zealanders live in Australia with access to Medicare but limited access to welfare, or the recently announced assistance for sacked workers from the federal government.
"New Zealand and Australia have always worked closely with one another. We fight in wars together and fight fires together. But basically we're second-class citizens here."
The federal government has flagged that it may extend the special benefits welfare payment to temporary workers in financial hardship. It also waived the newly arrived resident waiting period this week, meaning migrants can access payments sooner.
Read about the struggle faced by temporary visa migrants here. 
In today's episode, Archie Miles (9) asks Miki Perkins all the things that are on his mind about the virus. It's a great episode to play to your kids, to share with other parents, and to get some practical ideas on how to discuss the crisis with young people.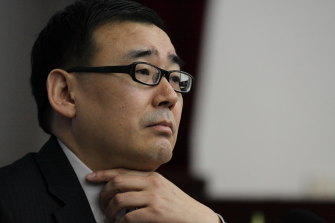 Foreign Minister Marise Payne has blasted Chinese authorities for formally indicting Australian academic Yang Hengjun on espionage charges, saying his poor health makes him especially vulnerable to the coronavirus.
Lawyers for Dr Yang said on Wednesday that their case had been received by the Prosecutor-General's Office on the last day that formal charges could be transferred under China's opaque judicial system.
Senator Payne said the Australian government strongly objected to the formal indictment in China on suspicion of espionage.
"The Australian Government is very disappointed that the Chinese authorities have not yet provided formal advice on Dr Yang's indictment," she said.
"Since his detention over a year ago, the Australian Government has repeatedly expressed its strong concern about the treatment of Dr Yang. Dr Yang's case continues to be of key interest to the Australian community.
"Crises are a time for nations to pull together. It is not in the spirit of mutual respect and trust that our continued advocacy for Dr Yang has not been acknowledged.
"Dr Yang's poor health makes him especially vulnerable to COVID-19. In our most recent representations, we appealed for humanitarian considerations to apply to Dr Yang's situation."
The Australian citizen and pro-democracy political blogger was detained in January last year and formally arrested by the Beijing State Security Bureau on August 23 on suspicion of endangering Chinese national security.
His lawyers say the 54-year-old has been held largely in isolation since.
There have been more coronavirus cases in Victoria among 25-29 year-olds than any other age group, new health department data shows.
The figures show that of the 466 cases confirmed in that state this month, 54 (or one in nine cases) have been people in their mid-late twenties.
But once we adjust for the state's population distribution, it turns out that men aged in their mid-late sixties in Victoria have the highest rate of coronavirus infections at this stage.
This grows shows the number of males and females in each age group in Victoria who have been diagnosed with coronavirus:
This new Department of Health and Human Services data comes as Health Minister Jenny Mikakos released the ages of two people who are in intensive care because of a coronavirus infection. One is aged in their 30s, the other in their 60s (see 1.19pm post)
"Coronavirus can strike down on young people as well," Ms Mikakos said.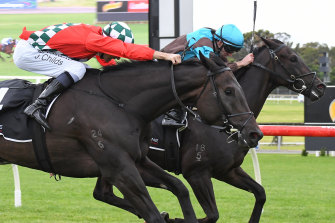 The Victorian racing industry will await a COVID-19 test with bated breath after the sport was temporarily shut down on Wednesday.
An industry participant, who is not displaying any symptoms of the virus, was advised on Wednesday that they shared a flight earlier this month with someone who has subsequently tested positive to the coronavirus.
Racing Victoria found out on Wednesday afternoon and immediately abandoned the Sandown meeting after the second race on the card.
"Racing Victoria (RV) wishes to advise that racing has been suspended within Victoria today, with immediate effect, and tomorrow whilst a licensed participant undergoes testing for COVID-19," they said in a statement.
"The participant has this afternoon been advised by health authorities that they were on the same flight as a confirmed case of COVID-19 when they travelled on 12 March 2020 prior to the introduction of strict COVID-19 protocols governing the conduct of racing in Victoria and the Federal government's announcements of 13 March 2020 restricting social gatherings."
Thursday's meetings at Kilmore and Pakenham have also been abandoned.
"In the event that the participant's test is negative, RV will be seeking to resume racing," the sporting body said.
"A further update will be provided tomorrow on the progress of the test and whether racing can resume on Friday."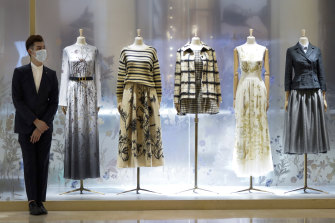 We've been hearing from workers in retail who are still employed and feeling scared. This story, from Dom, captures the mood in our feedback:
I work for an auto parts retailer. There has been very little help from our head office, no checking to see if we have hand sanitizer, toilet paper, ppe. They don't want to close the retail side for fear of people going to competitors, as far too many people are not heeding the warnings and still come in to buy non-essential items. I hear on a daily basis how people think this is just the flu. The measures we've taken trying to adhere to social distancing policy are ridiculed. I'm scared and tired.
And here is one from Sharmaine, who has lost her job:
I have worked in pubs for almost 30 years and the devastation of losing my job so suddenly has thrown me into a depression and an overwhelming feeling of loss. I'm having a hard time getting on to Centrelink and they still need you to come in to provide who you are in person. My 14-year-old daughter is scared we will end up homeless as there are no jobs available which will make it hard for me to pay rent and bills and buy the essentials. I don't understand how the government can fund all of this Centrelink response and the public health system when so many Australians are jobless at the moment. No jobs, no income therefore no taxes being paid so where's the money coming from?
Medical student Sian is trying to study remotely while bracing for being called up to help when the crunch comes:
I'm a penultimate year medical student and going a little stir crazy being at home at the moment. Our education is going ahead remotely, and we know that there is the possibility we might be utilised if the health system becomes overwhelmed. The uncertainty about what this means for us is a little unsettling. In addition to this, I'm faced with nervousness as my partner, a doctor, goes to work at a major Melbourne hospital each day where there are COVID-90 positive patients. In the meantime, it's been useful to maintain a routine, eat well, and ensure we're getting sleep. Keeping the TV off / out of the living room and staying away from the news in the evening has been paramount. My partner and I have set up a little home-yoga studio to do some exercise when he comes home from the hospital each day to de-stress and connect.
News is breaking that racing has been cancelled at Sandown, after someone was required to get testing for COVID-19 after they were on a flight with a confirmed case. We'll have more details shortly.