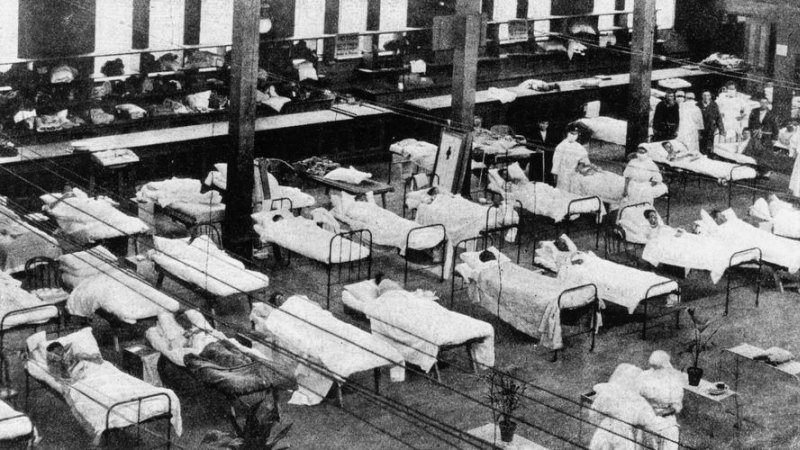 Loading
Victoria's government is bracing for up to 2000 intensive care admissions at the peak of the pandemic here, expected in late May or early June.
The state only had about 475 ICU beds before the crisis developed, compared with about 875 in NSW and morgue capacity is also expected to be exceeded by the numbers of COVID-19 fatalities.
Victoria has been working in recent weeks to scale up its capacity to treat the large numbers of critically ill people expected in the present pandemic and has reopened wards at the old Peter McCallum hospital in East Melbourne and fast-tracked new beds at Casey Hospital.
Mr Andrews confirmed on Friday that an old private hospital in Geelong was also being re-tooled to act as an emergency COVID-19 treatment centre.
Loading
"We are looking at all manner of different settings," the Premier said. "For instance the old Peter McCallum hospital is being re-purposed or at least parts of it are.
"We've got the old private hospital in Geelong, Baxter House, which is being re-commissioned and turned back into a public hospital.
"The list goes on and on."
Mr Andrews said considering giant buildings in central locations as temporary hospitals was a sensible thing to do.
"It makes sense to look at all the different options, whether it is the Convention Centre, Jeff's Shed, the Exhibition Buildings," he said.
The Royal Exhibition Building, which remains in state government hands, was built between 1879 and 1880 and hosted the opening of the first Parliament of Australia in 1901.
It is currently used to host conventions, events and exhibitions.
Noel Towell is State Political Editor for The Age