Queenslanders should not go to polling stations today in an act of "civil disobedience" against being required to vote in the midst of a pandemic, a counter-terrorism and insurgency expert says.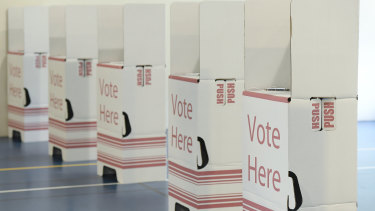 Dr Allan Orr, who is writing a book about the Lindt cafe siege, says the conflict between "stay home" and "it's safe to vote" is an example of the disunity between state and federal governments, with the states making their own decisions.
He says Queenslanders needed to "think for themselves" and choose civil disobedience, even a $133 fine, to show their governments their displeasure at being given so many contradictory messages.
"There is no way the Queensland government is going to have the guts to take anybody to court for not voting today," Dr Orr says.
"If ever anybody was going to rebel, now is the time."
Dr Orr says democracy has to continue.
But the state government had had "months to prepare" and there is no need for a full election immediately when there are options such as delaying it or switching to full postal existed.
Paralympian Dylan Alcott is also criticising the decision to move ahead with the elections, saying he couldn't believe it.
"The fact that people can't attend their own family members funerals, yet if you live in Queensland you HAVE to vote in an election this weekend is the actual definition of a joke," he says.
Gold Coast singer Amy Shark refuses to vote in the elections today, saying it is "irresponsible" and goes against all "stay at home" messaging to vote.
"Fine me if u want, the safety of my fellow humans means more to me," she posted on Twitter.
The risk of going to the shops amid the COVID-19 pandemic is far greater than going to the polling booths, Chief Health Officer Jeannette Young says.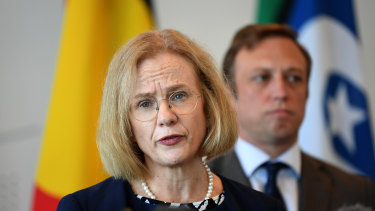 Dr Young says voting should take a short amount of time if people take precautionary measures, including maintaining a 1.5 metre distance and making their voting decisions before arriving at polling booths.
"We've got to remember the risk of people going to the shops is far, far higher than that so if I could please encourage people to use similar strategies when going to the shops," she says.
Health Minister Steven Miles says voting on election day is safe.
"Don't forget to bring your own pen, sanitise your hands on the way in," he said.
"The ECQ staff is doing a great job in getting people in and out in about three minutes."
Across the state, Queenslanders have voted in 77 local council elections.
There have also been two byelections in Bundamba, west of Brisbane, and Currumbin on the Gold Coast.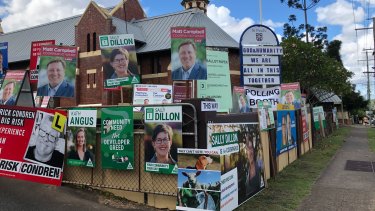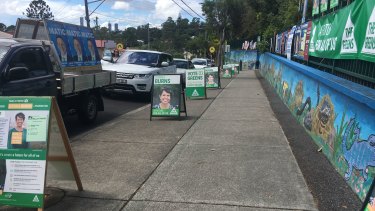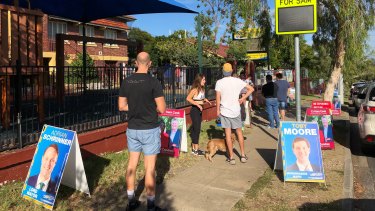 For Queenslanders who voted today, it has been a vastly different experience.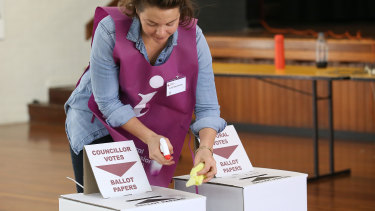 No running the gauntlet of volunteers handing out how-to-vote cards, no packing into lines at polling booths, and no sausage sizzle to celebrate completing out democratic duty.
Brisbane Times reporter Jocelyn Garcia has an update here.