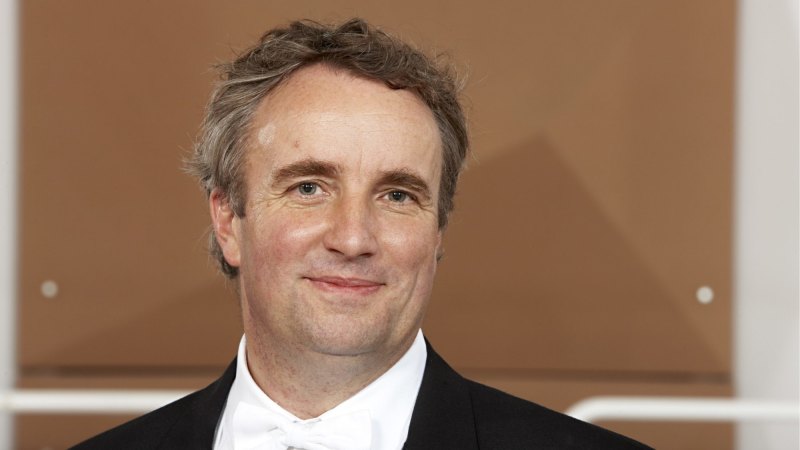 He first came to Melbourne in 1999 as the former music director of the Brighton Festival Chorus and built the Melbourne Chorale, the forerunner of the Melbourne Symphony Orchestra Chorus, into an internationally-acclaimed ensemble.
Throughout his career, he performed with choirs and orchestras in Sydney, Perth and Brisbane, the Royal Philharmonic Orchestra, the Academy of St Martin-in-the-Fields, BBC Singers and London Mozart Players.
The Argus, a local paper in Brighton where Grieves-Smith was working at the time of the offences, reported that he appeared in court as 57-year-old Jonathan Smith.
According to the report, the trial judge indicated that Grieves-Smith was facing a substantial term of imprisonment.
"It seems the fundamental start of his life was based upon a massive deception," Judge Paul Tain said.
"It may be that because the case is historic, it happened 30 years ago, that we find agreement that the person concerned is not dangerous any more.
"I will also take into account the inevitability of the very substantial sentence that will be imposed."
Trinity College warden professor Ken Hinchcliff told The Age that when Grieves-Smith first told him about the charges against him in late 2015, he severed his employment with the college.
Despite this, Grieves-Smith continued to work until last year with two Melbourne choirs, the Hamer Singers and Hallelujah Junction, and perform at major music halls around the nation.
Professor Hinchcliff last week wrote to current and former choristers informing them of the Grieves-Smith's criminal conviction and inviting anyone with concerns about his conduct while at the college to come forward.
"We learned of these allegations against Mr Grieves-Smith in December 2015,'' Professor Hinchcliff said. "The allegations related to offences in the late 1980s and early 1990s in the UK.
"When we were made aware of the allegations, we terminated Mr Grieves-Smith's employment. No one at Trinity College was aware of the assault, or any other criminal allegations, when Mr Grieves-Smith began at Trinity in May 2014 and to my knowledge there have been no allegations since.
"As you were a chorister at that time, I offer you my support. If you have any concerns about his behaviour while he was employed by Trinity College and you would like to discuss these concerns, please contact me by responding to this email."
Grieves-Smith is due to be sentenced on May 19.
Chip Le Grand is The Age's chief reporter. He writes about crime, sport and national affairs, with a particular focus on Melbourne.