The RFS and other fire agencies typically do the bulk of any hazard-reduction burning during the period from about mid-March until the end of May when conditions turn too wet.
The NSW fires started in July last year, destroying 5.5 million hectares and thousands of houses, and killing 25 people.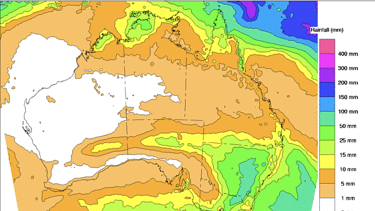 The long fire season, which officially ends on Tuesday, has meant many fire crews were exhausted from the long months of battling blazes.
With extended rain, the window for controlled burns to limit the fuel load could be delayed further.
Loading
James Morris, an RFS spokesman, said the coronavirus might also play a role in limiting the ability to conduct such burns.
For one thing, crews may be restricted in gathering in appropriate numbers.
Secondly, they may need to avoid lighting fires during periods of particularly stable air – otherwise ideal conditions to limit the chance of runaway fires – to prevent large areas such as the Sydney Basin from being blanketed in bushfire smoke.
"We wouldn't want to do anything to cause more damage for those with respiratory issues," he said, noting many COVID-19 sufferers might live in the Sydney area.
On Tuesday, parts of western Sydney will awake to fog, caused by recent rainfall and cooling temperatures. During the rest of the day there will be light showers and a top of 23 degrees.
Thunderstorms are expected to continue across the state for the rest of the week, with an inland trough sitting over western NSW on Wednesday bringing heavier rain on Thursday and Friday. Some parts of the Central West plains are forecast to get up to 100 millimetres.
"Thursday and Friday will still see the rain push towards Sydney. While we're not going to see those higher totals, we'll still see that steady, light rain," Bureau of Meteorology's forecaster Olenka Duma said. "It's not going to be a dry week for us."
A front will move across the state on Saturday, causing drier conditions, cooler temperatures and possible snowfall in parts of the Alpine region.
Laura is a journalist for The Sydney Morning Herald.
Peter Hannam writes on environment issues for The Sydney Morning Herald and The Age.