Scott Morrison has revealed he is praying for the state and territory leaders during the coronaviruxcvs pandemic, describing the crisis as a time of "great need and suffering" in an online video.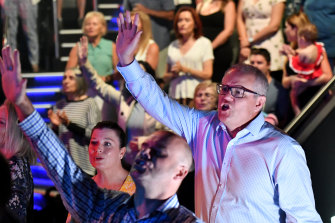 In a clip published on the Eternity News website, but later removed, the Australian prime minister offers a prayer for his fellow national cabinet members to stay "strong and united", and says he is taking the best advice to stop the spread of COVID-19.
Mr Morrison, an evangelical Christian who attends the Horizon Church in his local Shire electorate, says in the message his faith gives him "enormous encouragement" in how to respond to the global pandemic.
"I pray that we will be a restorer of streets, with people in them, businesses open again, Australians going about their lives again, returning to their jobs, returning to their livelihoods, returning to normal times in our schools so children can learn and that we can get to the other side of this," Mr Morrison said in the video, which appeared to be filmed in his parliamentary office.
"It doesn't change what you face every day that's real … but to have that confidence, that assurance, the encouragement and not just through that direct fellowship with God but the broader fellowship of Christians around the world."
Mr Morrison also prayed for "colleagues in parliamentary roles, it doesn't matter what party they're from" as well as the national cabinet, including state premiers.
Home Affairs Minister Peter Dutton on Wednesday announced a major crackdown on hoarding and profiteering out of essential goods including personal protective gear, disinfectants and other medical products.
Under the changes, Australian Border Force will now have the power to require that goods already in their custody be surrendered for provision to the national medical stockpile, or destruction of the goods if they are defective.
The move comes after The Age and Sydney Morning Herald revealed on Wednesday a former Chinese military officer worked with Chinese Communist Party agencies and a group with links to organised crime to export tonnes of Australian medical supplies to Wuhan at the height of the coronavirus epidemic there.
The requirement will apply to essential goods currently in the custody of the Australian Border Force, which were attempted to be exported between January 30 and March 29, and it does not apply to exports by legitimate businesses or humanitarian organisations.
There will also be a further ban on price gouging by preventing people who have purchased essential goods at retail stores to on-sell them at extortionate prices.
The ABC will run curriculum-linked education content on one of its children's channels from mid-April, with shows for primary students in the morning and high school content in the afternoon.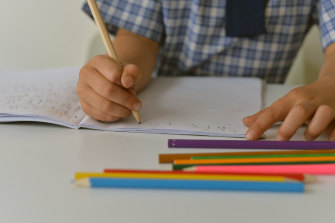 The broadcaster will also create mini-lessons, run by teachers, to broadcast on the ABC Education portal and on ABC Me, which will be partially financed by the NSW and Victorian education departments.
"With so many Australian children now studying at home or preparing to do so, the ABC is boosting its support for students, teachers and parents to help young Australians receive the education they need," said ABC managing director David Anderson.
From Monday April 14, when students in some states will be beginning term two, ABC Me will run educational programming between 10am and 3pm. Programs will include Ecomaths, ScienceXplosion, and Numberblocks.
As many households do not access to computers or wireless internet, television is seen as the best way to deliver educational content to some of the students who need it most.
Thanks for following today's live coverage of the coronavirus crisis. Here's a quick recap on this afternoon's developments.
Australia has sadly just recorded another death, with the victim dying at Orange Base Hospital in regional NSW today. This brings the nation's death toll to 21. Victoria recorded 51 new cases of the virus, taking the state's today to 968. About 10 per cent of confirmed cases in Victoria are healthcare workers.
Victoria's chief medical officer has sought to clarify 'stay at home' rules for partners living in separate homes, indicating they won't be penalised for visits.
Premier Daniel Andrews announced a mega $1.3 billion injection into the state's health system, mostly to fund 4000 ICU beds while $100 million will be spent on masks, gloves and gowns for hospital staff.
Five more baggage handlers at Adelaide Airport, and two family members, have tested positive to coronavirus, bringing the number of cases linked to the airport to 13.
Australia's chief medical officer says "the curve is, in fact, flattening" but it will be impossible to defeat coronavirus without a vaccine.
Victoria's Chief Health Officer, Brett Sutton, has weighed in on the question whether romantic partners living in separate households can see each other in this time of strict social distancing.
He says Victoria will make an exemption to the 'Stay at Home' rule to allow visits.
Victorian rules stated that people should only visit another household to care for someone or in an emergency – not to spend time with their partners.
And on Wednesday morning, a Victorian Health Department spokeswoman confirmed that you also "shouldn't be physically intimate with people you're not living with, even if they are your partner".
However other states such as Tasmania and the ACT were less strict with the rule, allowing one visitor to households, so long as physical distancing was maintained, and NSW Police confirmed visiting a partner would count as "care".
A tenth person from NSW has died from coronavirus, taking the national toll to 21.
The victim died in Orange Base Hospital following "complications" related to COVID-19.
"The person had previously been diagnosed with COVID-19 before being admitted to Orange Base Hospital where they passed away on 1 April 2020," the Western NSW Local Health District said in a statement.
"At the request of the family, no further details will be provided."
The number of coronavirus cases linked to Adelaide Airport has now increased from six to 13, with five more baggage handlers and two family members now testing positive to the virus.
Channel Nine Adelaide is reporting SA Health is now urging anyone who has been at the airport in the last 14 days and is feeling unwell to self-quarantine and seek testing.
Thirty new coronavirus cases have been confirmed in South Australia, bringing the state's total to 367.
Uniqlo Australia will indefinitely shut its 22 stores from Thursday onwards in response to the coronavirus, adding to the ever-increasing number of closed stores across Australia's shopping centres and malls.
"This is a challenging decision for any business to make and not one that we make lightly, but we believe it is the right thing to do for our community," the company said in a statement.
The company employs 1500 people across Australia and said it was implementing a plan to help them through "this dynamic and unpredictable situation".
Full-time and part-time staff will continue to be paid at their contracted hours, and casual workers will be paid for shifts they were scheduled to work, up to and including Sunday.
The company will also seek to enrol for the government's JobKeeper payments.
Uniqlo's online store will remain open, and the company has extended its returns policy by an additional 30 days due to the closure.
The huge scale of spending by the Morrison government dealing with the coronavirus pandemic, and the effective shutdown of Parliament to vet it, has prompted Labor to request the Auditor-General to keep an eye on expenditure.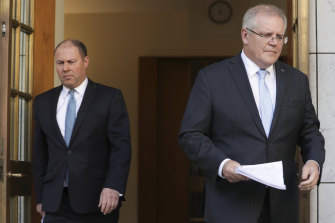 Shadow finance minister Katy Gallagher, in a letter to the Australian National Audit Office, said the opposition believed the office should develop an audit program to vet the various spending programs.
In the past month, the government has announced almost $200 billion in programs including this week's $130 billion JobKeeper wage subsidy scheme.
It has also approved programs aimed at helping small businesses including loan guarantees while Finance Minister Mathias Cormann has been given approval to spend up to $40 billion on urgent or unexpected needs.
Senator Gallagher said while the government's first two spending programs had been approved by Parliament, this had happened in a single day.
Ministers had been given wide-ranging powers to spend or vary programs without parliamentary oversight.
"Due to the unprecedented amount of taxpayer funds proposed to be expended over the next two financial years, along with the novel arrangements and extra powers being provided to ministers over coming months, Labor believes there are good reasons for you to audit the implementation and ongoing performance of the Australian government's economic response to COVID-19," she said.
The auditor's office is considering the request.
Professor Kelly said it was up to the states and territories whether they prosecuted Australians who did not live with their partners for visiting them, amid a split between NSW and Victoria on the issue vexing millennial couples.
"What we are trying to do here is stop the transmission of the virus from one person to another," he said.
While one way of doing that was to "keep 1.5 metres away from each other", the other was to "limit the number of interactions you have in a day".
"In terms of what that means for specific groups of people, in particular jurisdictions, it is really for them to make that decision from a government point of view," Professor Kelly said.
The NSW Police Commissioner on Wednesday said visiting a romantic partner in another household was allowed for reasons of care or mental health, while the Victorian Premier has said all romantic visits outside one's own household are banned.