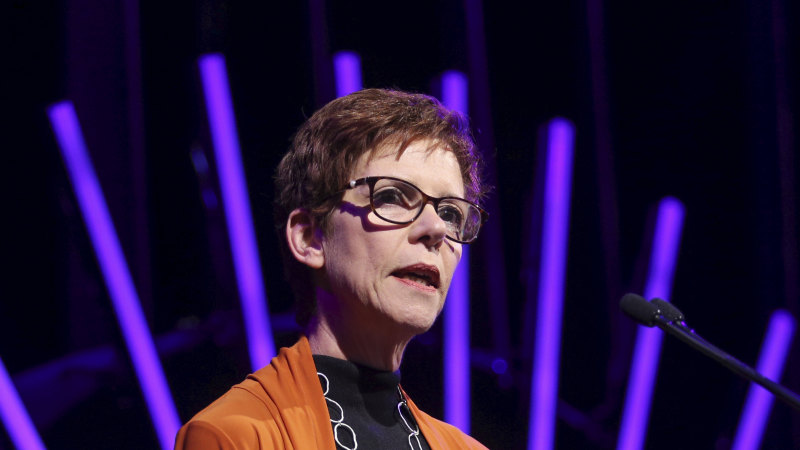 Loading
Liquidity concerns have mounted as funds deal with extreme market volatility and suppressed inflows while unemployment climbs amid the total shut-down of some industries.
Unlisted assets, which are harder to liquidate, are also a concern. Two leading industry funds, Unisuper and AustralianSuper, slashed the value of these investments last week by between 6 and 10 per cent. The $54 billion hospitality fund, Hostplus, also has billions invested in unlisted property and infrastructure with major stakes in airports, retail and commercial property.
The regulators put responsibility squarely on trustees to undertake "regular and detailed" liquidity stress testing of assets, and encouraged funds to consider whether unlisted and illiquid assets needed to be revalued.
"This must necessarily also be a top priority for trustees, who bear ultimate responsibility for maintaining sufficient levels of liquidity to sustain the operation of their funds," the letter said.
The letter came as top-tier law firm Allens raised the possibility that unlisted property trusts which some super funds have put money in could freeze redemptions, causing further liquidity challenges.
The law firm said these funds might declare they are "non-liquid" and therefore would not be able to be sold, a scenario that last played out during the global financial crisis.
In a paper published on its website, Allens partners referred to the United Kingdom where a coronavirus-driven sell-off in the property market had seen at least seven property funds ban investors from pulling money out in recent weeks.
"Such steps may need to be taken as the pandemic progresses, particularly if it becomes too difficult to value underlying assets reliably, or if there is a run on redemptions by investors in need of cash, including superannuation funds seeking liquidity in response to the new early release of superannuation rules," the Allens partners wrote.
Digital investment advisor, Chris Brycki, who sits on two ASIC advisory boards, said he was surprised to see super funds classify unlisted property investments in malls, airports and land as "defensive".
"A defensive asset is one that you can liquidate easily in a stressed environment," Mr Brycki said. "It has always struck me as very wrong that funds can classify direct infrastructure and property as defensive. In a stressed situation, the gates go up and it's impossible to sell these assets anywhere near the levels they've been valued at."
The regulators also called on trustees to review share lending arrangements, following Unisuper's suspension of its short-selling program last month.