Western Australia Premier Mark McGowan has announced the state border will close at midnight on Sunday, saying WA would effectively become "an island within an island".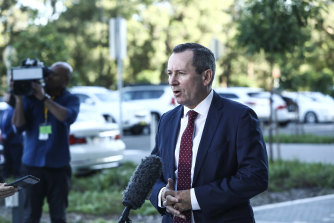 "Our isolation is now our best defence, we need to use it to the best of our advantage," he said.
"Some might think it's over the top and unnecessary, I can assure them that it is not.
"To any West Australian over east who is thinking of coming back to WA, you need to come home to WA and come home now, I cannot stress that enough."
The "drastic but workable" move would include exemptions for health services, freight, fly-in, fly-out workers and compassionate grounds.
Any FIFO worker and their family seeking to enter WA after Sunday will have to self-isolate for 14 days.
"We worked closely with the resource industry to come to a solution to make sure this important industry continues to operate," Mr McGowan said.
Victorian Labor government MPs will donate a year's worth of pay rises to coronavirus causes and they have challenged other parties to do the same.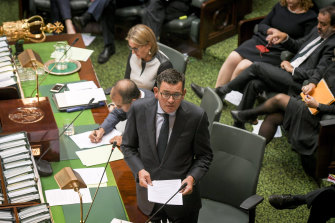 The pay of all MPs was set to rise significantly this year from backbenchers to Premier Daniel Andrews.
The government's decision comes after the Victorian opposition called for a pay freeze for all MPs.
A government spokeswoman confirmed the decision but did not say which causes would receive the money.
"All government MPs will make donations to COVID-19 related causes equivalent to the uplift in their take home pay from 1 July 2020 to 30 June 2021," she said.
Backbench MPs were set to gain a pay rise of almost 3.5 per cent a year, bringing their annual salary to $182,413.
Mr Andrews was set for a lucrative pay increase with his salary rising to $441,000.
An opposition spokesman said the government should release more details about the donations plan.
"We want to see the detail that Labor is putting forward to determine which option will be the best," he said.
As we head into the evening, let's recap today's developments:
Childcare will be free for all parents and carers who currently send their children to a centre from next week, and will even be subsidised for many who do not currently use it.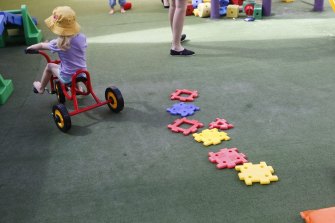 Education Minister Dan Tehan has further clarified details of the government's childcare funding changes, saying that from Monday, free childcare would be available to working parents and carers, as well as those who are not working, but studying or looking for work.
"If they have an existing relationship with a childcare centre and they're sending their children to that childcare centre then yes, they will get it for free under this arrangement," Mr Tehan said on ABC TV.
The offer will also be extended to out-of-hours school care and to family day care centres that operate out of carers' homes, Mr Tehan said.
Any parents who currently do not use childcare, but want to, for instance because grandparents can no longer provide care, could access free care if a place at a centre is available.
"Preference is being given to those who are currently working and using childcare … but where we can help and assist others who now need childcare to help us fight the pandemic then we will be doing what we can to try and find them places," Mr Tehan said.
A third cancer patient has died at The Alfred in Melbourne after contracting coronavirus while undergoing chemotherapy at the hospital.
Several more hospital workers have also been infected with the virus as the fallout from a deadly outbreak in the oncology ward continues.
The death of the woman, aged in her 60s on Wednesday night, marks the sixth coronavirus death in Victoria and has intensified concerns about how hospitals across the state will shield their most vulnerable patients from the virus.
Her death comes a week after two other cancer patients, both men who were aged in their 70s, died after testing positive to the virus while undergoing treatment at The Alfred.
Victoria's Chief Medical Officer Brett Sutton announced the latest death in a tweet this afternoon however the details of the patient and her cancer diagnosis were not revealed.
Traffic congestion throughout the country has fallen dramatically as people heed calls to avoid unnecessary travel, new analysis shows, with peak-hour traffic in the major cities now flowing as freely as on a typical Sunday morning.
During evening rush hour last Thursday, analysis from location data company HERE Technologies revealed 1.8 per cent of Melbourne's major roads were congested, far fewer than the 19.8 per cent typically clogged at this time of week.
The HERE analysis revealed 5pm to 5.15pm was normally the worst time of the week for traffic congestion in Melbourne, but last week the city's roads were experiencing the sort of free-flowing traffic usually seen at 9.30am on a Sunday morning.
Using the interactive slider above, you can compare the typical traffic congestion during the Thursday evening peak with what it was like at this time last Thursday. The scale goes from dark red for heavily congested roads to green for free-flowing traffic.
Another Victorian has died from coronavirus, with Chief Medical Officer Brett Sutton announcing the death of a woman in her 60s in Melbourne last night. It takes the state's death toll to six, and the number of deaths in Australia to 24.
The state opposition is calling on the Andrews government to reverse its ban on recreational fishing or explain to Victorians why the passive sport has been outlawed.
Fishing and Boating Minister Jaala Pulford on Wednesday night posted on Twitter that recreational fishing was not allowed under Victoria's stage three restrictions.
A decision that has probably "shocked and surprised" many fishers, Opposition Leader Michael O'Brien said, given NSW announced recreational fishing would be allowed as long as people were abiding by social distancing rules.
"I'm not saying it's the wrong decision, it may be the right decision but Victorians deserve to know the answer and we can't continually have this governing by Twitter," Mr O'Brien said on Thursday morning.
"If the government has missed the mark on this, if there's a way for public health and safety to be protected, which does not damage people's ability to wet a line by themselves in a local creek, then I call on the Premier to look at that again."
Mr O'Brien said while he acknowledged that Victorians must change their way of life to help slow the spread of coronavirus, the government needed to provide clear and consistent messaging.
"If there's a way to be less damaging to people's livelihoods, less damaging to people's peace of mind and still get public health outcomes, that's what we should be doing," he said.
Victoria's Chief Health Officer Brett Sutton said fishing was permitted for work.
"But otherwise we are saying if it's a recreational activity, then it's not on," he said.
Dr Sutton told reporters all Victorians were being asked to make sacrifices to stay at home and there could not be "special circumstances for some individuals".
For those still catching public transport, if you need to top up your myki card or buy a ticket, staff will no longer accept cash for in-person transactions.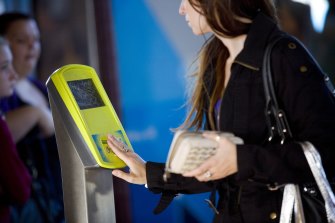 Passengers will now have to use their credit card or debit card at station windows for myki top ups or V/Line paper tickets to help slow the spread of coronavirus.
Cash can still be used at myki vending machines.
The Department of Transport has reiterated that public transport should only be used for essential travel:
Shopping for food and supplies that you need
Medical care and caregiving
Exercise, and
Work and education – if necessary.
Deputy Commissioner Shane Patton said he was shocked that a Geelong brothel had been operating on Wednesday.
"It astounds me. We were called there, to this brothel, because the street was that busy at one stage it became a traffic jam. That is absolutely insane in this current environment," he said.
The business was fined $9913, and an escort was issued with a $1652 fine.