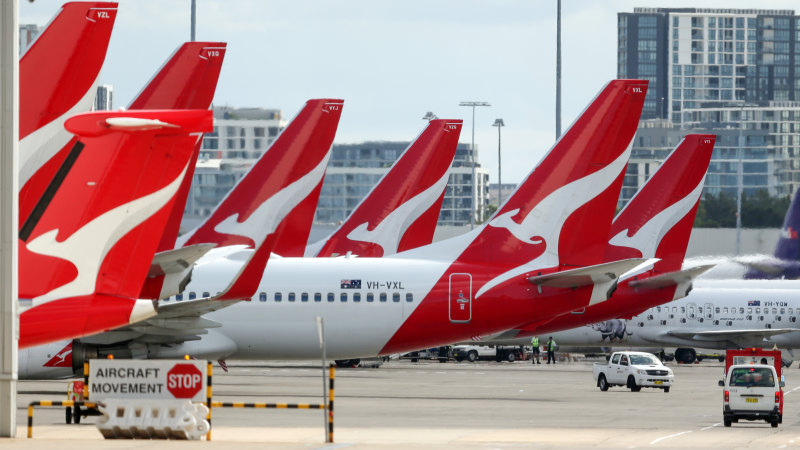 "As you know the Australian government's policy precludes assisted departures," the email says. "The survey results were very clear on this point, with only 126 of the over 3100 respondents indicating they are willing to pay over $3000 for the return flight.
Loading
"We know many of you have asked about availability of Australian airlines such as Qantas to conduct the flights. We have been exploring that. The issue of cost is likely to be the same."
The high commission said it was also working with other countries that had chartered flights to see if there was room for Australians, "in particular if they are returning to hubs that allow a connection back to Australia".
India's lockdown is due to end on April 15 and some airlines have begun taking bookings for flights from that date but it is unclear whether the restrictions will be extended.
Opposition foreign affairs spokeswoman Penny Wong said ruling out assisted departures during a pandemic was "untenable", accusing the government of slowing and complicating the process by sending out surveys.
"I'm not aware of any other country sending surveys to their citizens asking them to put a price on their safety," she said. "Consular officers are clearly working hard with what they have got. What is missing is the political will from the Australian government to prioritise the safety of Australians who have been stranded overseas through no fault of their own, as the rules changed and commercial flights dried up virtually overnight."
The flights from South America, costing $2550 per person, are expected to be oversubscribed, with at least 400 Australians already registering.
The Department of Foreign Affairs and Trade said one flight would take off from Cusco, Peru and travel to Santiago, Chile before arriving in Melbourne, while the second would run from Lima and Iquitos in Peru to Santiago and Melbourne.