Here are the latest official figures provided by the prime minister's office. These are current as of 4pm today:
More than 1,327,803 cases of coronavirus and 74,807 deaths have been reported in 207 countries and regions.
There have been 5,908 confirmed cases in Australia. More than 310,000 tests have been conducted for COVID-19.
In Victoria, there has been a total of 1191 cases. Of these, 686 have recovered, 11 have died, 47 are currently hospitalised and 13 are in intensive care.
The update also includes new data from the Australian Bureau of Statistics on the business impacts of coronavirus for the week starting March 30. This includes:
Two thirds of businesses have reported that their turnover or cash flow had reduced as a result of COVID-19.
Nearly half of businesses made changes to their workforce arrangements as a result of COVID-19.
Two in five businesses have changed how they deliver products or services, including shifting to online.
Over a third of businesses have modified lease/rental arrangements and a quarter have deferred loan repayments.
Two people have died from COVID-19 in Perth hospitals overnight.
WA Health Minister Roger Cook confirmed the two deaths at a press conference on Tuesday.
It takes the national death toll to 48.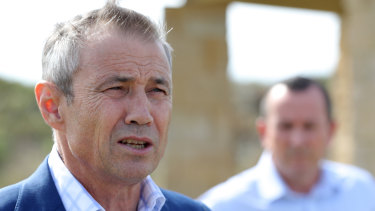 A woman in her 70s has died in Royal Perth Hospital, and a man in his 70s has died at Joondalup Health Campus.
The woman had recently returned from overseas and had been staying in a Perth hotel as a part of mandatory quarantine.
It's understood her husband has also tested positive to COVID-19, and he remains at a Perth hotel.
The man was on board the Artania cruise ship, but it is currently unclear if he was a part of the crew or a passenger.
He is the second death in WA related to the Artania cruise ship.
"I pass on my sincere condolences to their families and their loved ones," Mr Cook said.
"The impact of this virus impacts all of us and I cannot stress enough the importance of good personal hygiene, and continuing to observe social distancing.
"This disease can kill and if we're not taking the measures that are required, it will take others."
The death toll in WA now sits at six.
In its daily update on the latest coronavirus figures, the health department says several new measures will come into force at midnight tonight in Victoria to further slow the spread of coronavirus.
The new directions have been authorised by the Chief Health Officer Professor Brett Sutton.
Changes to the restricted activities include:
Livestreaming of religious services is possible, however the services can only be attended by those people necessary to conduct and livestream the service.
Introduction of a truck stop provision exclusively for long haul drivers who can dine in a dedicated section, as long as the physical distancing four square metre rule is observed.
The Chief Health Officer has also amended the stay at home directions to provide further clarity about childcare arrangements.
"To be clear, you can have another person come to your house to look after your child if you need to go out for one of the four listed reasons, or if you are working or studying at home," the statement reads.
"You may also drop your child at another person's house to be looked after, while you are out – if it is for one of the four listed reasons."
Under the state 3 restrictions, Victorians can only leave their home to get food and supplies, for medical care and care giving, exercise, and work or education.
Restrictions on visitors to hospitals have now also been expanded to cover residential care facilities for disability services, alcohol and drug services and secure welfare services.
"You must not enter a care facility unless you are a resident, staff member or are visiting a resident of the facility, and even then, only in limited circumstances," says the department.
"Visits will be limited to one per day, for a maximum of two hours and with no more than two people at one time."
Further details on the directions can be found at here: https://www.dhhs.vic.gov.au/state-emergency
In case you missed any of the major developments today, here are the main headlines:
Professor James McCaw, Professor of Mathematical Biology and infectious diseases epidemiologist at the University of Melbourne says "we can see in the data that it looks like the curve is flattening and flattening strongly."
"If we can maintain the level of interventions that we have today, ongoing, you would expect to see a further decline in case," Professor McLaw said.
But "if we reduced our if we sort of relaxed and went back to normal we would see a rapid and explosive resurgence in epidemic activity."
Referring to current social distancing measures, Professor McLaw said "we can't stay like this forever".
"The whole world is wondering exactly where this goes."
He spoke to the media earlier this afternoon as the Doherty Insitute's highly-anticipated pandemic modelling was released to the public.
He said during the 1918 flu pandemic there were "three massive waves of the infection that caused a lot of death".
"What's less thought about is that for the next five or six years, there were elevated levels of disease activity from that same virus as it settled down to become a part of our ecosystem, so to speak, and then I was there for decades after continuing to mutate and change … and so that's the real question to me," he said.
Professor McLaw said the next step in modelling was like "weather forecasting" short term projections. He said the team would reexamine the data two or three times a week, possible everyday.
"That work will be updated regularly, as often as it needs to be to make decisions … terms of how the government chooses to report that fact and what frequency is a question for them."
More than half of the people on board the Greg Mortimer cruise ship stranded off Uruguay since mid-March have now tested positive for COVID-19, operator Aurora Expeditions says.
Of 217 passengers and crew, 128 have tested positive for COVID-19 and 89 tested negative. Six people evacuated from the ship are being treated in hospital, and the remainder on board the ship are asymptomatic, a spokeswoman for Aurora said.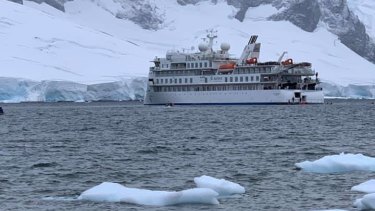 But passengers who have been pleading for help to get home have finally got an answer, with a flight chartered to bring the 90 Australians on board home by the end of this week.
A spokeswoman for Aurora said the flight, secured with assistance from the Department of Foreign Affairs and Trade, will be on an Airbus A340 refitted to act as a medical plane.
"The plane going to Australia is set up with medical facilities for this type of situation and will be managed in alignment with current COVID-19 protocol to ensure the health and safety of all onboard," the spokeswoman said.
"The operator is used to dealing with medical situations and although we are still in the planning stage, it is likely we will separate the positive and negative passengers on the flight home into different cabin areas."
Given the extraordinary circumstances of the flight, the Aurora spokeswoman said the "hard cost" would be around $15,000 per passenger.
"We have asked the Australian government for support with this cost as we know that it is not viable for many people and we are working on a solution," the spokeswoman said.
The flight is expected to leave Montevideo for Melbourne on Thursday or Friday, and a request has been made for Australia to allow 12 NZ passengers to join it and complete 14 days of quarantine along with the Australian passengers in Melbourne.
Federal Education Minister Dan Tehan says all governments in Australia have agreed there will be no extra year of school for year 12s and they would finish their secondary education this year.
"There will be no year 13, there will be no mass repeating," he said following a meeting of all federal, state and territory education ministers.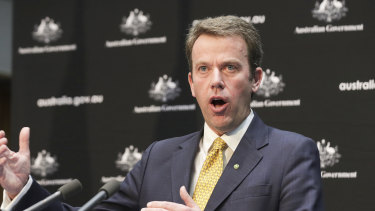 Mr Tehan said the "loud and clear" message from the ministers was all students would have an ATAR for next year.
"You will get your leaving certificate this year and you will be able to go on to university, on to vocational education and into work," he said.
He said the federal government would be doing further work with universities and vocational education providers on admissions processes.
State governments will work out how their assessment processes will adapt.
Mr Tehan said ATARs would take into account students' individual circumstances, including whether they have had to work from home and what technology was available to them.
One of the pandemic modellers guiding the Australian government's coronavirus response has stressed the modelling is theoretical and its purpose was to give estimates as to the impact different measures would have on the spread of the virus.
Professor Jodie McVernon, director of Doherty Epidemiology, said "it was clear very early than unmitigated epidemics would be well beyond any high".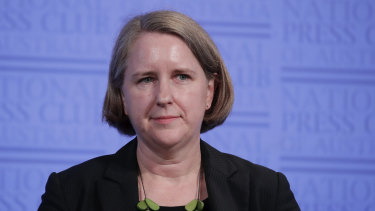 A model allowed time "to build up health sector capacity, build up public health capacity, but also it was clear that other measures would be needed to further control the spread of this disease," Professor McVernon said.
"Australia with all other countries has implemented measures that would not have been considered many months ago."
"There is not a single pandemic plan globally that talks about lockdown as a control measure."
Professor McVernon said it was uncertain what impact different measures had on reducing spread.
"Things like school closure and workplace closure. People are trying to unpick these observations in Europe but it's still very unclear," she said.
Professor McVernon said their modelling does not calculate the number of deaths.
"That was very deliberate," she said.
"We've chosen not to comment on this at this time because the objective of this is to maintain the ability to access high quality care."
"We are are interested in how to maintain the health system, the devs have not been a focus of of our thinking," she said.
Australian leaders grappled with a scenario that would have seen only 30 per cent of people who needed intensive care for COVID-19 given a bed before implementing tough social distancing measures to curb the spread of the disease.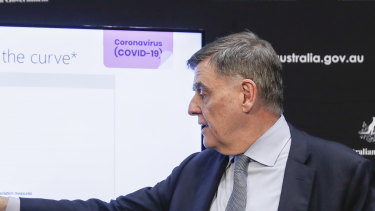 The highly anticipated Doherty Institute modelling, which was delivered to national cabinet as case numbers began to rise in Australia earlier this year, shows under an unmitigated worst case scenario up to 90 per cent of the Australian population could have been infected.
In that scenario only 15 per cent of those who needed intensive care would have been admitted.
"This is a horrendous scenario," Chief Medical Officer Brendan Murphy said. "A daily demand for new intensive care beds of 35,000-plus."
Shutting the borders, quarantine and self-isolation measures slashed these forecasts. The Australian modelling of international infection rates released by the national cabinet on Tuesday shows the first stage of flattening the curve throughout February doubled the intensive care access forecasts to 30 per cent.
Prime Minister Scott Morrison said the modelling "was the full complement" of what was available to the national cabinet, but it could not predict the outcome of social distancing measures already taken.
You can watch the full press conference here:
Opposition Leader Anthony Albanese has again urged the Liberal Party to commit to regular Parliamentary sitting periods, while announcing new details on a committee tasked with overseeing the government's coronavirus response.
ACT Labor senator Katy Gallagher, the opposition's finance spokeswoman, will chair a Senate select committee with broad terms of reference that will examine government policy decisions during the pandemic.
The committee will consist of three Labor MPs, one Greens member, a crossbencher – independent Tasmanian senator Jacqui Lambie – and two government MPs.
"The Senate select committee will be a very important way of providing scrutiny and accountability to the Australian people," Senator Gallagher said.
The committee will be "charged to inquire into all aspects of the Australian government response", the senator said, "to ensure that we are able, through our terms of reference, to inquire into every single matter."