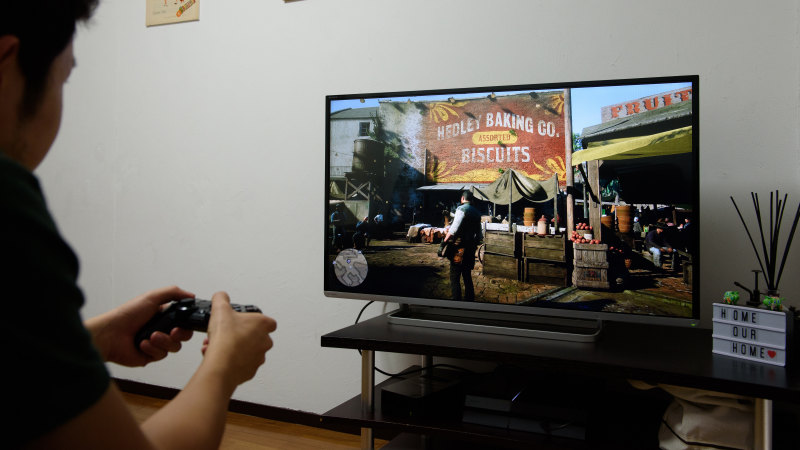 The Age has also seen a copy of the fines handed to seven people who attended a dinner party in Southbank at 9pm on Tuesday, bringing the total fine amount to $11,564.
Police visited the Rebels motorcycle gang's clubhouse in Sunshine West on Tuesday night to discover nine people – seven men and two women – "socialising at the clubhouse". Each of them was given a $1652 fine and told to move on.
"As always, Victoria Police will be closely proactively monitoring all activities of outlaw motorcycle gangs," a police spokesman said.
"This will include issuing fines whenever they are found breaching the Chief Health Officer's directives by congregating in clubhouses."
Loading
Police did not share details on the location of the other fines or how the offences were brought to their attention.
There have been 16,039 spot checks at homes, businesses and non-essential services since March 21, with 835 made in the 24 hours to 11pm on Tuesday.
On Tuesday, Deputy Commissioner Shane Patton insisted police were not being heavy-handed.
Mr Patton said he had directed officers to hand out fines only for "deliberate, obvious and blatant breaches" and to use a "commonsense approach".
"It's tricky … the directions can't possibly cover every single situation an individual might encounter during this time," he said.
Mr Patton said other examples of clear breaches included Airbnb parties over the weekend, where up to 20 partygoers were each fined $1652.
Two fines were reversed on Tuesday – one that was handed to a man who was stopped driving to a mountain bike trail by himself and the other to a 17-year-old learner driver who was on a driving lesson with her mother.
Although authorities have said people will not be fined for driving directly to their beach houses over the Easter long weekend, Premier Daniel Andrews has called for the "stay at home" ethos to be maintained.
Calling all students!
The Age wants to hear about your experience of spending Easter holidays at home. We're asking Victorian school students of all ages to write us a letter of no more than 200 words, describing your thoughts and feelings about the past few weeks.Have you enjoyed spending lots of time at home or do you miss getting out and about? What do you miss the most? What have you done to keep yourself occupied? We will choose a selection of letters to print in a special edition of the letters page. We are most likely to choose letters that use clear, concise language; offer a personal perspective; and comply with the word limit. Mum and Dad can help type up the letters, but we want them to be in your own words. Please send your letters to education@theage.com.au by midday on Friday. Please include your full name, your age, home address and best contact number (your contact/address details will not be printed). Please do not send email attachments.
"They are difficult, challenging rules but they are working … let's not make the judgment that we will have the usual Easter, because if we do we will just be spreading the virus," the Premier said on Wednesday.
Mr Andrews said rules "will evolve and change", after restrictions on babysitting were loosened on Wednesday.
"But ultimately common sense will always drive us. If you don't need to do it, don't do it."
Michael is a reporter for The Age.