In documents filed in support of her motion, George included emails from lawyers for the estate that insist victims forfeit their right to sue others connected to the estate – including property managers, pilots, household servants, drivers and recruiters of underage girls – as a condition of receiving a piece of Epstein's fortune.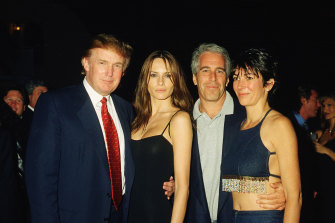 The parties also differ on whether compensated victims must relinquish the right to sue outside third parties – friends and associates of the multimillionaire. The estate appeared to be moving away from a demand that victims sign a confidentiality agreement as a prerequisite to receiving any funds.
Loading
Among third parties alleged to have participated in sexual misconduct is Great Britain's Prince Andrew, whose ties with Epstein date to the 1990s. He has denied any inappropriate behaviour but was relieved of royal duties last November after a disastrous television interview in which he showed no empathy for the victims and offered no explanation for why he was photographed with a woman who said she was forced by Epstein to have sex with the prince three times.
Intervention by the Superior Court is needed, George argued, because the estate has not negotiated in good faith.
"The estate complains of mounting litigation costs but has prolonged discussions with the government over more than four weeks," she wrote.
It's unclear how quickly the court will move on the request for intervention.
In recent weeks, the settlement of the Epstein estate has been hit by two surprise events. First, longtime Epstein associate and former girlfriend Ghislaine Maxwell, who hasn't been seen publicly since last summer, filed a claim against the estate asking that it continue paying her legal bills as Epstein had done before his death and that it cover the costs of her maintaining a lifestyle-in-hiding because of threats against her life. Around the same time, an anonymous employee filed a claim saying she too had been a victim and seeking compensation.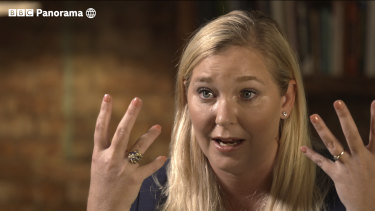 And in a troubling new development, one of the most visible Epstein accusers, Virginia Giuffre, who was Virginia Roberts at the time of the abuse, tweeted a photo of herself on Monday at an Australian hospital, where she had checked in with symptoms of coronavirus.
"I'm so scared right now, having trouble breathing, fever & cough. Getting tested for COVID-19 praying it's not positive," she tweeted.
She later took a swipe at the Queensland health system, tweeting she had been sent home even though her test results were not back yet.