Liverpool great Sir Kenny Dalglish has tested positive for coronavirus but "remains asymptomatic", his family says.
The 69-year-old former Celtic, Liverpool and Scotland player was admitted to hospital on Wednesday for a "treatment of an infection which required intravenous antibiotics".
"In keeping with current procedures, he was subsequently tested for COVID-19 despite having previously displayed no symptoms of the illness.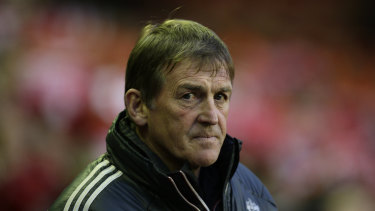 Unexpectedly, the test result was positive but he remains asymptomatic," Dalglish's family said in a statement released on Friday by English Premier League leaders Liverpool.
"Prior to his admission to hospital, Sir Kenny had chosen to voluntarily self isolate for longer than the advised period together with his family.
"He would urge everyone to follow the relevant government and expert guidance in the days and weeks ahead."
Steven Gerrard and Jamie Carragher have led public support for Sir Kenny.
Gerrard and Carragher played under Dalglish when he returned to manage Liverpool for a second stint from January 2011 to May 2012.
PA MS/AJW
Thousands of calls for help from children in danger of abuse or neglect in Melbourne's southeast and regional Victoria are going unanswered with child protection authorities warning that youngsters are at greater risk during the COVID-19 crisis.
More than 20 per cent of calls to the state government's child protection hotline in the key 'South Intake Division', or more than 4000 cries for help, were not picked up in the second half of 2019, documents released under freedom of information laws reveal.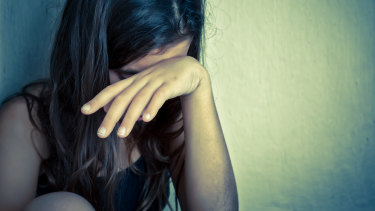 Those who did get through to the line had to wait nearly 13 minutes on average, the internal Department of Health and Human Services documents reveal.
The division's HQ is in Dandenong and it has responsibility for child protection over a vast area of the state, stretching from Melbourne's bayside suburbs through the city's sprawling south-east all the way out to South Gippsland.
The area includes several identified "high needs" areas, including Frankston, where hundreds of at-risk children were revealed three years ago to be without dedicated child protection case workers.
Halfway through filming the new season of MasterChef, producers faced an unprecedented choice: suspend the series or change how the rest of the show was made.
Like other industries, reality television has been hit hard by the COVID-19 pandemic. Prime-time shows like Australia's Got Talent, The Block and The Voice have been put on hold while Australia grapples with the global health crisis.
But in late March, as the government introduced tougher social-distancing measures, MasterChef Australia producers Endemol Shine introduced strict new rules to allow filming to continue on the Network 10 cooking show.
This year's contestants – all of whom have appeared in previous seasons – were told to wear gloves while selecting pantry items and handling shared equipment. Off-set locations were cut from the filming schedule, as were guest appearances from international chefs due to Australia's travel restrictions.
The new MasterChef judges – Melissa Leong, Andy Allen and Jock Zonfrillo – were also ordered to stand metres away from participants and each other. In the second half of the season, viewers will see that individual portions have replaced shared plates.
There were eight new confirmed COVID-19 cases overnight, bringing the WA's total to 514.
Of the new cases, seven were directly linked to cruise ships; three from the Artania and four from the Costa Victoria.
The remaining case was a person in close contact with a known coronavirus patient linked to overseas travel.
Rugby Australia and the Rugby Union Players' Association are yet to reach a deal on pay cuts after another day of talks.
The two parties have continued to struggle to find an acceptable deal with Super Rugby unlikely to resume this season and the Wallabies' international calendar looking in grave doubt too stripping millions in revenue from the game.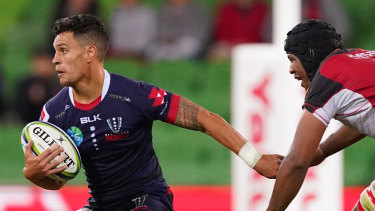 In a statement this evening, RA said talks would resume some time over Easter.
"Rugby Australia continued negotiations today with RUPA to reach an interim pay deal," the statement read.
"While an agreement has not yet been reached, Rugby Australia believes that progress was made and that both parties will continue negotiations in good faith for the good of the game.
"The meeting was finalised early this afternoon and both parties have gone away to consider their position in anticipation of talks continuing over the Easter weekend.
"Rugby Australia is doing everything it can to enable an outcome that will provide short-term financial certainty and enable the game to emerge from this global health and economic crisis and continue to serve the 900-plus Rugby clubs in communities across the country."
The Australian mountaineer and founder of Aurora Expeditions after whom the Greg Mortimer ship was named, said it had been "a torrid and difficult time" but he was relieved "things are finally coming to fruition in terms of getting people off the boat," which docked in Montevideo today after a fortnight stranded off the coast.
With almost 60 per cent of 217 people on board infected with coronavirus, a medical charter is set to fly about 90 Australians home to Melbourne, with positive and negative passengers in separate areas of the plane.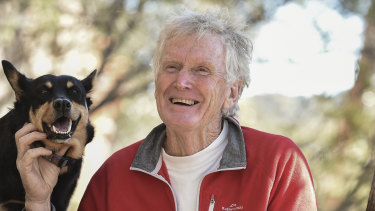 Mr Mortimer, who was the first Australian along with his climbing partner Tim Macartney-Snape to scale Everest in 1984, said while it had been "fraught at times" he was "mightily impressed" with the handling of the issue by Aurora, DFAT and Uruguay.
"But it has taken longer than everyone would like because it's complicated," he said.
"It's in some ways as if the whole process was just one or two days behind the eight-ball at each step of the way, which made it difficult."
The swiftness with which the pandemic swept across the globe "caught the world by surprise", he said, including Aurora and its passengers who in mid-March thought they were far enough away from outbreaks in Asia and Europe to be safe.
"Decisions were made on the best information available at the time," he said.
"The speed of events caught the world by surprise."He said it was "particularly disconcerting" to him that his eponymous ship "spends 99 per cent of its time in places like the polar regions where there's no viruses.
"I guess it shows the breadth of the pandemic," Mr Mortimer said.
As a small expedition-based travel company focussing on tours to polar regions, Aurora faces a "different dynamic" to other large cruise companies following the pandemic, he said, but he still expects "a rocky road" ahead for the company.
"It's incredibly hard to know what the medium to long term implications are right now."
The AFL won't put clubs into quarantine hubs to kickstart the season until they are certain the health system would not be compromised and the health of staff and players could be protected.
That is the clear message being given to – and accepted by – clubs and the AFLPA, as the concept of placing teams and officials in a controlled environment to resume matches when the time is right is explored.
The league knows that point could remain some distance away (clubs will be given an update on April 27) although on Friday deputy chief medical officer Paul Kelly said he encouraged sporting organisations to keep "making their plans for the road out".
His words signalled that the government wants major sports to be ready to roll once levers to gradually encourage activity are pulled.
The successful completion of round one has given the AFL evidence that clubs and players could adhere to strict protocols – no player has tested positive to COVID-19 to date – which will be important in any proposal designed to demonstrate to government and medical authorities that a resumption poses no greater threat to the wider community.
How a quarantine hub, which would be more accurately described as a bubble, would work remains uncertain however tentative planning is underway within the AFL – with the idea one of many being considered.
A cruise ship docks and passengers spill out into a city. A celebrity couple is mobbed by fans and dignitaries eager to shake hands. Well-to-do socialites arrive at a birthday party fresh from a ski trip in Aspen. A man steps off a plane and kisses his wife.
These are some of the best-known stories of coronavirus infection in Australia so far. And in every one of them, as the virus spread, a team of disease detectives were on the case, retracing the patient's footsteps, zeroing in on who else might have been exposed and joining the dots on Australia's outbreaks.
The process, known as "contact tracing", is infectious disease control 101, often deployed against illnesses such as measles, meningococcal disease and some sexually transmitted infections. But in a fast-moving pandemic, it becomes a race against time to protect not just a handful of people but whole countries. Across Australia, armies of doctors, health officials, academics, medical students, even actual soldiers have been called in to the fight. Experts say this work will largely determine how many lives can be saved in the months ahead without a vaccine or treatment for COVID-19.
Who are these disease detectives?
To track a virus you can't see, which jumps person to person in close quarters and can linger on door handles, sinks, sometimes even briefly in the air, you need a particular skill set. Dr James Smith is clinical lead on contact tracing efforts in Queensland. Feeding information back and forth with other states and the national incident room in Canberra, his teams have followed several high-profile patient trails including those of Hollywood couple Tom Hanks and Rita Wilson, and Home Affairs Minister Peter Dutton. While Smith swears he harbours no secret ambitions as an amateur sleuth, he admits the job can be aptly described as part doctor, part detective.
Most of the work is done over the phone by clinicians and scientists, not private investigators, because the tracers need a good handle on how diseases spread. But mysteries do get solved.
"You have to have more than a good bedside manner, you need to get people to trust you and [be able to] read them, pick up details and clues," Smith says. "You're piecing together what's relevant based on what you know about the disease."
Read more: Contact tracing: How disease detectives are closing in on COVID-19 in Australia
Seattle: If you can consider yourself lucky saying goodbye to your father through a plastic face mask and with gloved hands, then the Lambrecht family was just that.
The family was allowed, two at a time, into Douglas Lambrecht's intensive-care room at EvergreenHealth Medical Centre in the first hour of March 1, just as he became the second person in the United States to die of COVID-19, the disease caused by the coronavirus.
In the days after, as the number of COVID-19 diagnoses and deaths in the Seattle area and around the world soared, so did Nathan Lambrecht's anger over what he believes President Donald Trump failed to do to save his father and those who died after him.
Last Sunday, Lambrecht, 29, wrote a letter to Trump, letting him know about his family's loss, and rebuking the administration for what he saw as inaction and carelessness.
"I personally hold the current administration directly responsible for the untimely death of my father," Lambrecht wrote.
"I've always assumed one of the main functions of a government is to provide for and protect its citizens. Instead, what I have seen is blatant disregard for our nation's safety and our government's inability to proactively respond in the face of a global pandemic."
TNS
SA Premier Steven Marshall has announced a "groundbreaking" medical trial which will test whether an established tuberculose vaccine could boost the immune system of healthcare workers and reduce the severity of COVID-19 symptoms.
Medical research institute SAHMRI will be conducting the trial, which will see 500 workers take part across three Adelaide hospitals.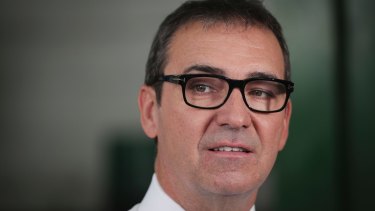 SAHMRI chief executive Professor Steve Wesselingh said the trial will have "impacts right across Australia".
"We should be able to see the impact of the vaccine in about six months," Professor Wesselingh said.
"If we saw really exciting results, then that might be something in the next couple of years [we could take to the general public]".
250 workers will be given the vaccine and 250 will be given a placebo.
The Premier also asked South Australians to designate one person in the household to do the shopping to assist with the slowdown of the virus.
"In that way, we can significantly reduce the overcrowding," Mr Marshall said. "In normal times shopping can be a family outing, however, these are not normal times."