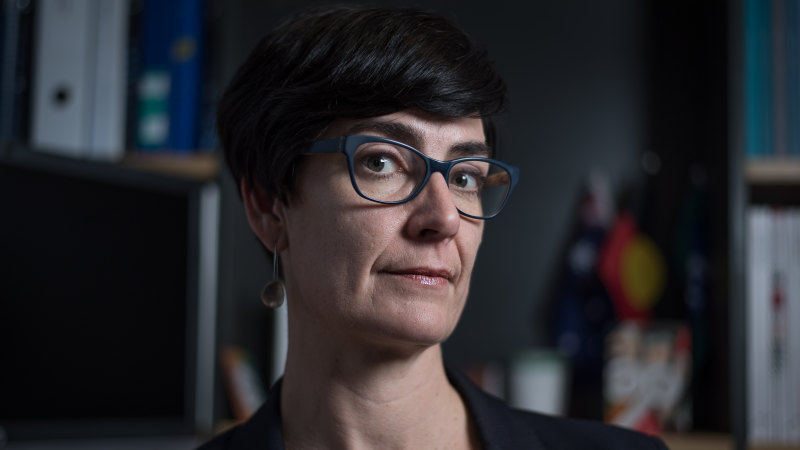 Loading
The area includes several identified "high needs" areas, including Frankston, where hundreds of at-risk children were revealed three years ago to be without dedicated child protection case workers.
But elsewhere in the state, the released data shows the hotline's performance improving dramatically with the much less busy Western Intake Area recording just 179 calls, out of nearly 8500, going unanswered and callers waiting just 43 seconds on average.
The state government said a new state-wide system will ensure that cries for help receive a prompt answer regardless of what part of the state they are calling fro. It said the unanswered call data did not reflect the true quality of the hotline's service.
But the Shadow Minister for Child Protection, Nick Wakeling, said the Labor government was failing to protect children trying to call the hotline.
"Each one of these unanswered calls is an unanswered cry for help," the Liberal frontbencher said.
Loading
"Daniel Andrews cannot allow this to continue.
"The current pandemic is likely to see more children placed at risk; Labor must ensure that all resources needed to protect these vulnerable children are put into place immediately."
Victoria's Children's Commissioner Liana Buchanan said she welcomed the improved performances in the north and western intake areas but was worried by the stubbornly high numbers of unanswered calls in the south, particularly with the heightened danger of the COVID-19 crisis.
"Some of this data confirms our child protection system remains under significant strain, Ms Buchanan told The Age.
"This is a particular concern given the COVID-19 pandemic, when we know children are at increased risk, we know there is likely to be a spike in family violence, and we know children will be even less visible because they won't be attending school or other services.
"We must not allow COVID-related restrictions to compound the risk of a dangerously pressured system facing rising demand."
Minister for Child Protection Luke Donnellan said the hotline service was better than the unanswered calls data suggested and more improvements were underway.
"To meet increased demand, we've established a new consolidated state-wide intake service to ensure consistent performances across Victoria," the minister said.
"It's also important to note that every phone call to child protection gets a response if the caller wants one – if a caller can't wait on the line, they have the option of leaving a message and receiving a call back."
Noel Towell is State Political Editor for The Age