A dispute with Ballarat Clarendon College is listed for a Fair Work hearing on Wednesday.
The union said it was also preparing to file a dispute with Fair Work against Haileybury on Tuesday over its decision to stand down dozens of music teachers during the Easter break.
The teachers were informed at a meeting with Haileybury's vice-principal and its head of music – via online video platform Zoom – that the school was standing them down as a cost-cutting measure.
Affected staff were emailed a five-page document that said the school "does not have capacity to continue operating with a fully utilised workforce".
The union's general secretary for the Victoria and Tasmania branch, Deb James, said it would oppose any unreasonable threat to the employment of its members.
Loading
"Like government and Catholic schools, the majority of independent schools are doing the right thing by staff and students, but unfortunately it seems that a handful of high-fee schools are seeking to balance their books at the expense of their most vulnerable employees rather than dipping into their own significant financial buffers," Ms James said.
"Staff stand-downs should be a matter of last resort, and we do not believe that in these very early days of remote learning implementation, schools can have genuinely considered every avenue for continuing the employment of staff."
Ballarat Clarendon College principal David Shepherd declined to comment before Wednesday's scheduled dispute had been heard.
The school's year 9 students each live and study at the King Island campus for one term.
Haileybury principal Derek Scott said last week the decision to stand down staff was "a sad and distressing situation".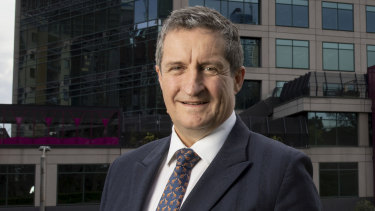 On Tuesday he said the school was "working through a range of issues with regards to staff workloads in areas where there is a stoppage of work".
He added: "We continue to deliver a high-quality virtual classroom music program and are in the process of assessing demand for individual music and group music tuition."