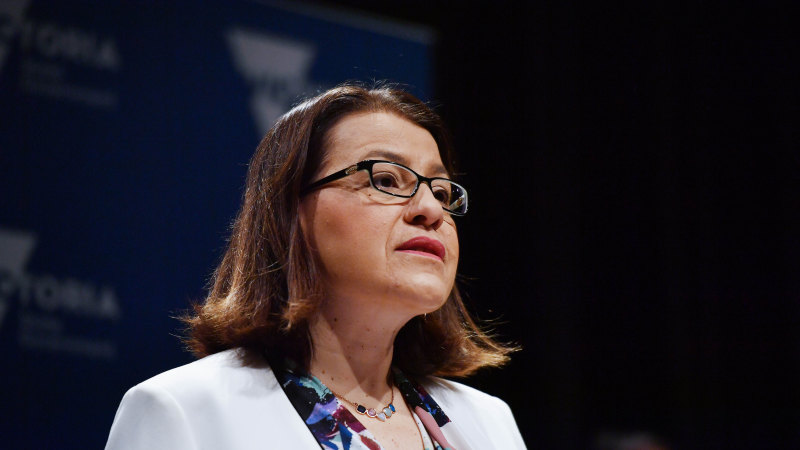 The number of active cases of coronavirus in Victoria has been decreasing every day this month, health department data shows.
As of Tuesday there were 159 known active cases in the state, the lowest for about 3½ weeks.
The figure is calculated by taking the total number of cases recorded in Victoria and then subtracting the number who have either died or made a full recovery.
But Ms Mikakos said the number of active cases could swiftly multiply into the thousands with one sick person capable of infecting 400 in a matter of weeks.
"We're not out of the woods yet, it's important that the community not feel complacent about this," she said.
"We've had a high level of recovery, we've seen many people have mild symptoms and recover at home.
"It's important to stress that if we were to lift the restrictions today or tomorrow, we would have [infected] people walking about in the community back to their usual life, back to work, back to the shops, out and about, by the end of the month we would have thousands of new cases.
"So it's important that we drive down those numbers before we would be in a position to be lifting these restrictions."
There have been 1291 confirmed coronavirus cases in Victoria since the beginning of the outbreak, and of those 14 people have died and 1118 have recovered.
The number of active cases of coronavirus peaked at 622 on March 31 in the wake of the largest daily increases in people testing positive.
But since the start of April, each day the number of new cases confirmed has been outweighed by the number of people who the health department reports have made a full recovery.
For example, on Tuesday there were 10 new cases confirmed and the total number of people who had recovered rose by 43, meaning the number of active cases fell by 33.
Loading
The active cases number is an estimate by health authorities and does not account for any time differences between when new cases are recorded each day and when new recoveries are logged.
These estimates are based on the total number of confirmed cases of coronavirus in Victoria.
Health authorities have consistently warned there may be people in the community with mild or no symptoms who have not been tested or could not get tested, and the true number of active cases could be higher.
Noel Towell is State Political Editor for The Age
Craig Butt joined The Age in 2011 and specialises in data-driven journalism.