Quarantine hubs are the AFL's best shot at completing the 2020 premiership season without further coronavirus shutdowns, according to Victoria's Minister for Sport Martin Pakula.
Creating hubs, where teams are separated into three groups and isolated in different states to limit their exposure to COVID-19, is one of the scenarios the league is considering as it plots a way out of the financially crippling shutdown.
The minister was asked about the concept of isolation hubs across all sports on Wednesday and gave the idea his backing.
"It might well be that, even in an environment where sport is able to recommence, [quarantine hubs] might be the only practical way to have confidence to get through a season without having to stop and start," Pakula told SEN radio.
While sport remains halted, for the most part, several of the world's best footballers are getting together for a virtual tournament on the popular football video game, FIFA 20.
The tournament will be broadcast on ESPN or BeIn Sports across most of the world, as well as on YouTube and video game streaming site, Twitch.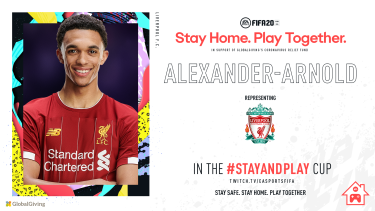 Named the 'Stay and Play Cup', the matches will take place starting from Thursday April 16th, with the final on Monday April 20th.
The players involved include Liverpool's Trent Alexander-Arnold, Real Madrid youngster Vinicius Jr, and Chelsea captain Cezar Azpilicueta.
Some pedestrian crossings in the City of Melbourne have become automatic, meaning you no longer have to press the button (which could be collecting germs thanks to everyone who had pressed it before you) in order to cross:
If I'm not mistaken, this photo appears to have been taken outside the State Library.
Here's a fun fact: between 4pm and 5pm today there were 457 people who were logged walking past on the Swanston Street footpath at the front of the building.
Pedestrian numbers in the Melbourne CBD have plummeted over the past month.
In today's episode of Please Explain, national editor Tory Maguire and deputy business editor Supratim Adhikari discuss the federal government's plan to track the spread of coronavirus through your mobile phone.
For the duration of the COVID-19 crisis, Please Explain is coming to you five days a week.
The impact of the new coronavirus and the restrictions imposed to counter it have forced the Melbourne Writers Festival to shift to an entirely online program this year. It was due to run from August 7 to 16 at the State Library and the Wheeler Centre.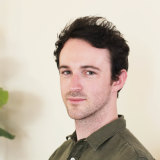 Associate director Gene Smith said while the decision hadn't come as a complete surprise, he was nevertheless devastated. "We have been contacting all our stakeholders, publishers, artists, partners and supporters."
Smith said normally the festival would have its schedule of events organised by the end of April. "We put a pause on proceedings around the time we had to start working from home in mid-March. Our roster of international artists was in place and we were in the process of sending out invitations to Australian authors."
He hopes to have some of what he had already programmed, and that the artists would still be able to participate. "Some of the events will stay relevant, but obviously now there would be a lot more to talk about. We are going to have to recalibrate to bring the conversations to what is happening now, here and overseas."
These retirement home residents in Taylors Lakes have found a novel way to beat the boredom of isolation, Nine News Melbourne reports:
When social distancing measures forced activities to be cancelled, village manager Claire McDonald said she wanting to get the residents moving again and so started up thrice daily dance sessions as a way to get people exercising.
"I'm 90 now but still dancing," one resident said.
I have been getting quite a lot of questions from readers about the coronavirus data for Victoria.
Damien asks: how are there 10 new cases of Community Transmissions today when in total there are only 8 new cases?
My answer: Presumably it can take the health department more than one day to determine the source of the infection after someone tests positive for COVID-19. There are still some cases where this is still being investigated. It is likely that for some people who were diagnosed recently that the health department has ruled that community transmission was the source.
Bernadette asks: Do you ever do a graph for regional Victoria, rather than seeing numbers for metropolitan areas representing the whole state?
My answer: All the graphs I have used in the blog so far are the statewide totals, which include both the metropolitan area and regional Victoria.
As of this afternoon there have been 1033 coronavirus cases confirmed in metropolitan Melbourne and 236 in regional Australia.
Several other readers have asked whether it is possible to get breakdowns of community transmissions by local government area. I asked the health department yesterday about whether this information could be made available but got a response that they are not providing it at this stage.
Western Australia's Department of Health has today reported five new cases of COVID-19, bringing WA's total to 532.
Three cases are cruise ship related, on from the Artania and two from the Costa Victoria.
There are currently 33 confirmed COVID-19 patients in Perth metro hospitals, 11 of whom are in ICU.
The group president of Princess Cruises, the owner of the Ruby Princess, has said that the world "had a common enemy" with COVID-19 and would willingly participate in all government inquiries around the ship's docking in Sydney.
"It is heartbreaking and distressing to know that coronavirus has had, and continues to have, such a terrible impact on so many people across the world, including some of our guests, crew members and their families. Our hearts and thoughts go out to everyone that has been affected," group president of Princess Cruises Jan Swartz said.
"This commission of inquiry is an opportunity for all to learn from this tragic event. Princess welcomes the inquiry and appreciates the Premier's statement of an independent inquiry that will leave no stone unturned."
There are no doubt important lessons to be learned as we seek to understand how the virus works and continue to adapt to a world with COVID-19," she said.
Ms Swartz said the cruise line was still working alongside NSW Health, Australian Border Force, the ABF's contractor Aspen Medical and NSW Police while the Ruby Princess remained at Port Kembla.
Using the map below, you can see how many people have tested positive to coronavirus in your area:
You can view this information as a table as well. 
Keep in mind this data tells you the number of people with coronavirus who live in a particular local government area. It doesn't necessarily say that was where they were exposed to COVID-19 or that they still reside in this area.
A few readers have emailed me asking whether it is possible to get a breakdown on suspected community transmissions by local government area. I asked the health department yesterday whether this information could be provided, but the response I got was "at this stage, we are not providing community transmission case locations at a LGA level".