Jakarta: Indonesian President Joko Widodo has declared the new coronavirus outbreak in the world's fourth most populous country a "non-natural national disaster".
The presidential decree opens the door for international cooperation and humanitarian assistance.
The decree was issued as the government reported 60 new deaths on Tuesday. It's the biggest daily fatalities yet, taking the total virus death toll to 459, the highest in Asia after China. There have been 282 new cases among 4839 positive tests, a relatively low number considering its population of 270 million.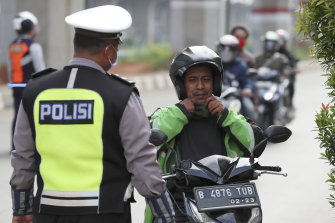 Some regions with a high number of infections have enforced stricter social restrictions. They are following guidelines adopted in the capital Jakarta, which has become the nation's centre of the outbreak, recording 2335 cases with 241 deaths.