As we enter another week at home, online streaming services are increasingly vital to keep everyone in the house sane and entertained. Quite frankly, ABC's second season of Bluey could not have come at a better time; that little heeler is helping flatten the curve in Australia.
The most prominent streaming service, Netflix, last week introduced new parental control features that will also help suffering parents out there. The new options are simple to set up, and include one major feature I've been waiting a long time for.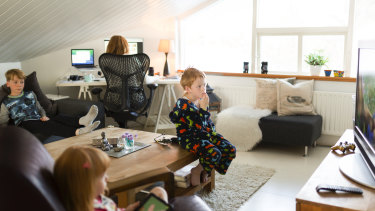 Under account settings you can now protect a parent's profile behind a PIN, so your children can't accidentally stumble into Tiger King while you're making dinner. And under your children's profiles, you can adjust the slider from "PG and G" to only G if you'd prefer. But the best setting is the ability to remove content for good, on any profile.
Adjusting for ratings alone is not enough. I often disagree with the ratings television shows, movies, and video games receive in this country, as well as the puritanical guides from the mainly American parenting sites.