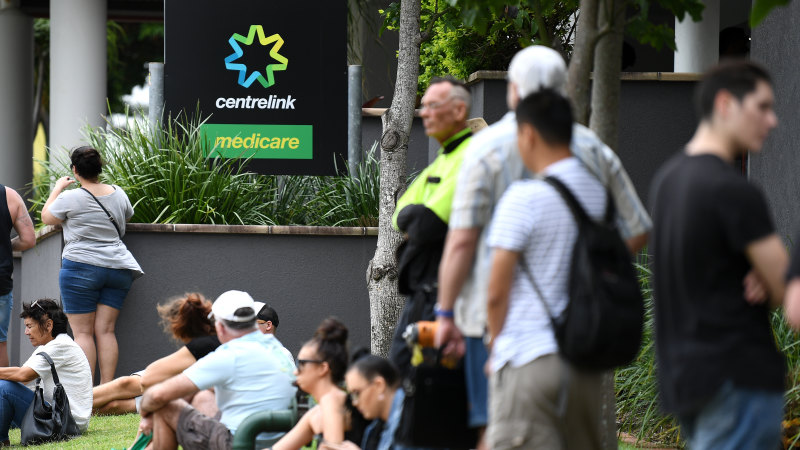 The results are a striking turnaround compared with the first two months of this year when the state of the environment was clearly the nation's biggest worry. In January, amid the bushfire crisis and prolonged drought, a record 41 per cent nominated the environment as a top concern. But that share fell to 22 per cent this month.
Anxiety about crime, the cost of living, and housing affordability – all prominent community concerns in recent years – have also declined markedly.
The share of respondents nominating crime as a top concern, for instance, dipped to an all-time low of 13 per cent in April.
Ipsos social researcher, David Elliott, said it was very unusual for three separate issues to climb so steeply all at the same time.
"Usually it is just one issue that rises like this," he said. "Multiple concerns are now on the rise."
Loading
The survey showed those in younger age groups were more likely to identify unemployment, cost of living pressures and the environment among their primary concerns while older respondents were more likely to cite healthcare and the economy.
The Westpac-Melbourne Institute Unemployment Expectations Index released on Wednesday underscores the growing anxiety in the community about unemployment.
The index, which gauges whether consumers anticipate unemployment to rise in the year ahead, has risen sharply in the past two months and reached a five-year high in April (higher readings show more consumers expect unemployment to rise).
Heightened fears about job security can affect activity across the economy by making consumers more cautious about spending, especially on big ticket items.
Loading
The unemployment rate was 5.1 per cent in February but Treasury modelling released this week showed the economic disruption caused by the coronavirus outbreak would lift that figure to around 10 per cent by the middle of the year.
Under that scenario the number of people without a job would rise from 700,000 now to around 1.4 million, an all-time high.
Matt Wade is a senior economics writer at The Sydney Morning Herald.