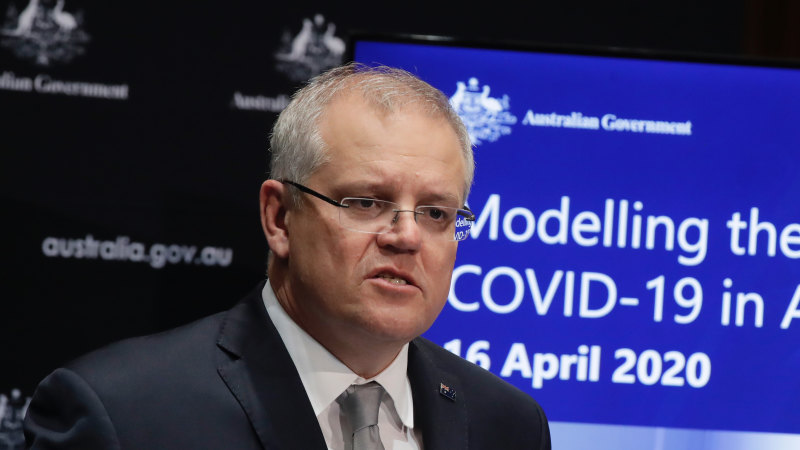 Tough coronavirus restrictions will remain in place for at least the next four weeks as the government works to improve testing, tracing and response times.
Prime Minister Scott Morrison said Australia had made real progress over the past month in getting the virus under control but these three measures had to be in place before "baseline" restrictions could be reviewed and potentially changed.
"A positive thing to say is we have often found ourselves, as we have now, in a better place ahead of
time, and if we are able to achieve that well and good but we want to be very clear with Australians, baseline restrictions we have in place at the moment – there are no plans to change those for the next four weeks," he said after a meeting of the national cabinet on Thursday.
"I think social distancing, the washing of the hands … that is what we should do until we find a vaccine. Those sorts of things … we will live with this for the foreseeable future, but when it comes to the specific economic restrictions that have been put in place, after the next month then there will be the opportunity to review that and potentially make some changes."