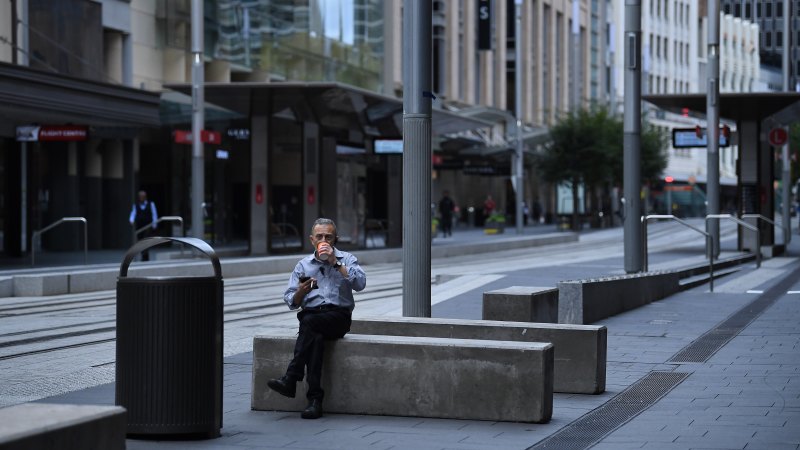 To complain about the figures, however, is akin to arguing Australia should have won the 2005 Ashes if only Glenn McGrath had not stepped on a cricket ball and twisted his ankle ahead of the second Test.
It's in the past and nothing can change the situation. England won the Edgbaston Test and the series.
The ABS had unemployment at 5.2 per cent in March, slightly higher than February and with 720,000 people looking for work.
Perhaps more importantly, the bureau confirmed that it will classify anyone on the government's JobKeeper payment employed, even if they don't work a single hour a week.
People stood down who receive even a week or two of annual leave will also be counted as employed.
That suggests it may be difficult for the official unemployment rate to reach double digits as even Treasury has warned. Hours worked, which magically increased in March as thousands were left without work, will be a better indicator of the strength of the jobs market.
It also sets up the government for a spike in unemployment in the second half of the year when JobKeeper and JobSeeker come to an end.
Loading
To track the real economic impact of the coronavirus, and the rules put in place to combat it, will require different data sets.
The Commonwealth Bank, for instance, on Thursday reported a 20 per cent spike in the number of its bank accounts receiving the JobSeeker or its equivalent in early April.
Weekly spending data collected by the ANZ and CBA, through their various debit and credit cards, is pointing to a huge fall in consumer activity.
Job advertisements through SEEK or Indeed show outside a few businesses, virtually no firms are looking to take on staff at present.
The March jobs report will ultimately be remembered as the one that marked the end of strong jobs growth under the Coalition government, before Australia and the rest of the world was put into pandemic lockdown.
Shane is a senior economics correspondent for The Age and The Sydney Morning Herald.