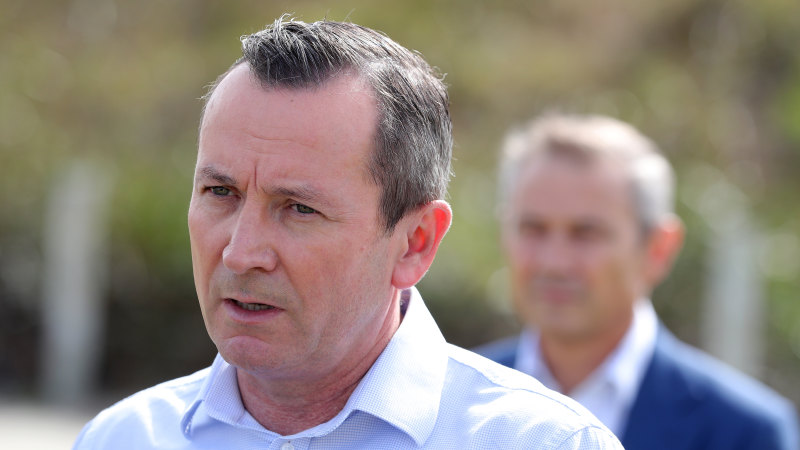 On Thursday morning Crown Resorts, which claims to be WA's largest single-site employer, announced it had stood down 11,500 workers across the country. This would include most of the company's 5800 Perth staff.
It is likely many tens of thousands more were out of work in WA in the wake of restrictions on businesses and travel across the country.
"The economic situation will be the worst we will confront since 1930," Mr McGowan said.
"It will be a pretty serious economic position that the country and the world confronts.
"But we have to deal with the health crisis. We can't have what is happening in New York or in London or other places around the world happen here."
Mr McGowan said he had resisted calls to close down the construction industry, resources sector and shopping centres.
"We understand the economic situation is dire," he said.
"Obviously we'll look over coming months at what further industries, subject to health advice, can be opened.
"I am very aware of the economic situation, that's why we've put in place a whole bunch of stimulus measures and that's why I'm keen to keep some resources available so we can have a reboot and a rebirth of the economy when the time is right."
A Chamber of Commerce and Industry WA survey released on Thursday revealed more than 70 per cent of WA businesses expected to lay off staff within the coming weeks and months.
Loading
The collapse in business has pushed many to the wall. Of the 70 per cent of businesses expecting to lay off staff, 48 per cent of those said it would be between one and 10, while 8 per cent said it would be more than 30.
About 28 per cent of respondents said they were not prepared to manage leave entitlements.
CCIWA chief economist Aaron Morey said retail, accommodation, real estate, and the arts and recreation sectors were the hardest hit.
According to Prime Minister Scott Morrison, social distancing restrictions could be lifted in as soon as four weeks.
He said three requirements must be met before the rules are changed: more testing, better contact tracing and quicker reactions to outbreaks.
Mr McGowan said he would look at relaxing restrictions were possible and decision about whether students would return to school next term would be made at a disaster committee meeting Friday.
Nathan is WAtoday's political reporter and the winner of the 2019 Arthur Lovekin Prize for Excellence in Journalism.