We must make sure the advent of online schooling does not equate to a loss of the essence of great teaching and learning.
Can vital teacher interactions be replicated in an online classroom?
Great teachers bring to the classroom knowledge, skills, and a sense of wonder that their fortunate
students enjoy, profit from, and perhaps only years later recognise as golden.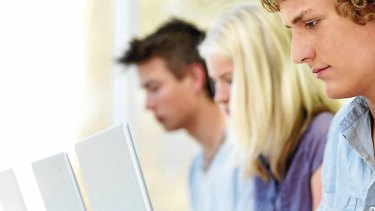 These prized teachers are skilful planners of their lessons.
They consider what knowledge and skills students need to learn, and how to teach them – that is, both content and pedagogical knowledge.
The pedagogical knowledge is key, and possibly what is most at risk in an online world of home-
based schooling.
Skilled teachers consider in advance what knowledge students need to have in order to be able to learn new knowledge. '
'Transfer'' is probably the single most important neurological process influencing learning.
We learn new content by way of what we already know.
London: Captain Tom Moore, a 99-year-old British war veteran, has now raised more than 25 million pounds ($49 million) for the health service by walking 100 laps of his garden.
The World War II veteran, who has used a walking frame with wheels since breaking his hip, set himself the target of walking the 25 metres around his garden 100 times before his 100th birthday on April 30.
He completed his task on Thursday.
His original target was to raise 1000 pounds, but that modest aim was blown away as media attention from around the globe zoomed in on his garden in Bedfordshire, central England.
Moore will be the guest of honour when a new "Nightingale" field hospital opens in Harrogate in northern England next week, which is being set up to help deal with the coronavirus outbreak.
"I am still amazed by the amount of kindness and generosity from the UK public who continue to give despite it being an uncertain time for many," Moore said in a statement on Saturday.

Reuters
Tony Award-nominated actor Nick Cordero, who specialised in playing tough guys on Broadway, has had his right leg amputated after suffering complications from the coronavirus.
His wife Amanda Kloots said on Instagram said that Mr Cordero had been treated with blood thinners to help with clotting in his leg, but his doctors had to stop the treatment because it was causing internal bleeding.
Cordero entered the intensive care unit at Cedars-Sinai Medical Centre in Los Angeles on March 31 and has been on a ventilator and unconscious after contracting COVID-19.
His wife has been sending him daily videos of her and their 10-month-old son, Elvis, so he could see them when we woke up, and urging friends and fans to join a daily sing-a-long.
Cordero played a mob soldier with a flair for the dramatic in 2014 in Broadway' adaptation of Bullets Over Broadway, for which he received a Tony nomination for best-featured actor in a musical.
The lanky Cordero originated the menacing role of husband Earl opposite his estranged wife, played by Jessie Mueller, in Waitress, as well as the role of Sonny in Chazz Palminteri's A Bronx Tale.
On the small screen, Cordero appeared in several episodes of Blue Bloods and Law & Order: Special Victims Unit.
The virus has sickened other Broadway veterans, including the actors Danny Burstein, Brian Stokes Mitchell, Gavin Creel, Aaron Tveit and Laura Bell Bundy as well as composer David Bryan. It has also claimed the life of Tony-winning playwright Terrence McNally.
AP
More than 1000 crew members on the Ruby Princess are anxiously waiting for COVID-19 test results that will help determine if they can leave the ship and be repatriated to their home countries.
NSW Chief Health Officer Kerry Chant on Sunday said extensive testing of the ship's crew had been conducted aboard and she hoped the COVID-19 test results would be "finalised in the next few days".
The crew had been tested for the presence of the virus and for antibodies to help determine their immunity to COVID-19. "That is to give us a very comprehensive picture of the ship to inform the decisions around departure," she said.
Dr Chant said people who were not infectious were generally fit to fly.
Health authorities were also reviewing the ship's medical facilities and medical staffing levels in partnership with Australian Border Force and police authorities.
Dr Chant said the health of the ship's essential staff would also need to be assessed before it was allowed to return to sea for its final destination in the Philippines.
Australia's Super Rugby and sevens players are poised to agree to a mammoth 60 per cent pay cut across the board for a six-month period, allowing Rugby Australia to slash its wage bill by more than 80 per cent between April and September after the JobKeeper payment is factored in.
The agreement, the finer details of which were being thrashed out on Sunday afternoon, brings to an end almost four weeks of often acrimonious negotiations between Rugby Australia and the Rugby Union Players Association.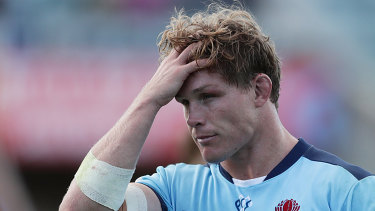 Major questions still hang over the future of the men's and women's sevens programs and the solvency of RA, with no broadcast deal in place yet for 2021.
But finalising the deal will allow RA to apply to World Rugby for access to its $160 million relief fund, potentially drawing on $16m in cash advances and low-interest loans in as little as a week's time.
University of Queensland students have hit out at plans to hold exams remotely with the use of a third-party platform they consider to be an invasion of privacy.
Some students have been told that they would need to download the ProctorU software on their personal computers in order to complete upcoming online exams while meeting social distancing requirements.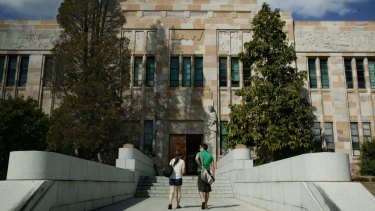 "We understand that these are unprecedented and difficult times, and that academic integrity is an important concern for both the University and UQU," the student union said in a statement.
"However, filming students in their homes and allowing third party corporations to store and commodify their personal data crosses the line.
"UQU calls on the University to cease this practice immediately and provide a secure and accessible means for students to complete their exams."
A Cox Plate run under lights is one proposal the Moonee Valley Racing Club will consider after chief executive Michael Browell conceded the 100th running of the race will go ahead without crowds.
Browell has backed down from the idea of axing the centenary race all together as racing continues to find a way to operate behind closed doors through the coronavirus pandemic.
Attention will now turn towards making the Cox Plate carnival a television spectacle, with the club's committee to discuss a number of options at a meeting on April 28, including the possibility of holding the race at night time.
"I think it would have to be a major television event, so we've got some thoughts on what that might look like," Browell said.
"It would have been great to have some of the past champions on course to help us celebrate but how you can incorporate that into the telecast, that's probably where we're at at the moment.
"We'll look at all options.
There's no crowd there; it depends on what the rest of the industry would do on the day because you need other meetings running to drive the wagering turnover but everything's on the table."
People are making 30 per cent fewer calls to triple zero since the start of the coronavirus pandemic, but about 200 calls each day are from people with COVID-19 symptoms, Ambulance Victoria says.
Mick Stephenson, Ambulance Victoria's executive director of clinical operations, said triple-zero calls had dropped from 1800 to 2000 a day to between 1300 and 1400 daily in recent weeks.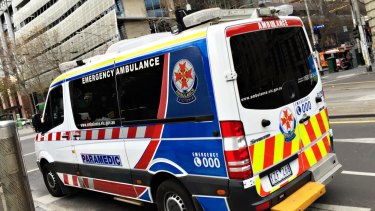 But paramedics were being called to about 200 patients a day who are thought to be COVID-19 positive, he said.
"Of course, the large majority aren't, but at the time of the call they're identified as suspicious of being COVID-19 positive," Professor Stephenson said.
The state-of-emergency regulations forcing people to stay home and restrict their movements could be one of the reasons for the decline in emergency calls.
But healthcare professionals also fear more people are trying to avoid going to hospital during the pandemic.
Germany's confirmed coronavirus cases have risen by 2,458 to 139,897, data from the Robert Koch Institute (RKI) for infectious diseases showed on Sunday.
That was lower than a 3,609 increase reported on Saturday, by when cases of infections had been increasing for four days in a row.
The reported death toll has risen by 184 to 4,294, the Sunday tally showed.
That was down from a day-on-day increase shown on Saturday of 242, and 299 on Friday.
Reuters
ANZ Bank chairman David Gonski has vowed the banking giant will not act solely in the short-term interests of shareholders during the coronavirus pandemic, saying this would be "very dangerous" and that the cost of the crisis must be shared.
As investors brace for ANZ's profits and dividends to be smashed by the crisis, Mr Gonski said the bank must "step up" and help customers through the shock where possible, while acknowledging the "difficult" balancing act facing the board.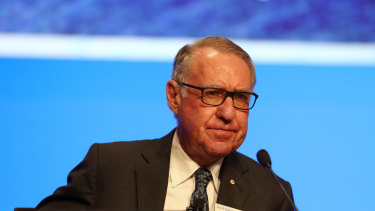 Some business leaders have been pushing for social distancing restrictions to be wound back, but the veteran director firmly backed the federal government's response to the crisis, saying how to manage the disease should be left to government and medical experts.
Mr Gonski, who has long argued against "short-termism" among investors, stressed the bank's board needed to balance the needs of shareholders with those of the wider community, staff, and customers.