Thousands of hospital beds promised for coronavirus patients may never be used, as intensive care doctors become increasingly optimistic a predicted tsunami of gravely-ill Victorians has been averted.
Initial modelling released on Monday painted a shocking worst-case scenario for the state, including the possibility that there would be 10,000 patients for about 500 ICU beds.
Instead, the current success of physical distancing has seen the number of coronavirus patients in Victorian ICUs hover at around 10 to 20 people at any one time.
Yet despite these promising signs, the government is still pushing ahead with a bold plan to deliver an extra 4000 critical-care beds, and refusing to rule out more-extreme measures, including a massive temporary hospital.
Read more here. 
China's Vice Minister of Public Security, UNSW graduate Sun Lijun, is being investigated for "severe violations of discipline and law" a month after playing a key role in the Chinese Communist Party's response to the coronavirus crisis.
The allegations include a failure to adhere to political discipline, follow rules and "wanton behaviours", according to minutes of a meeting of the Ministry of Public Security.
Sun led ceremonies for police officers in Wuhan, the centre of China's coronavirus outbreak, as recently as March, telling recruits and party members to be "ready to sacrifice everything for the party and the people" and to wear the "party emblem and the flag on their minds forever".
He now faces an inquiry by the Central Commission for Discipline Inspection, which is charged with leading President Xi Jinping's corruption crackdown. Sun is the latest in a string of high-profile leaders to be investigated as the Chinese Communist Party moves to bolster its social and political control in the wake of coronavirus' first surge across the country.
Read more here. 
Seoul: South Koreans are returning to work and crowding shopping malls, golf courses, parks and some restaurants as the country relaxes social distancing rules as the number of coronavirus cases trends downward.
Several companies, including energy corporation SK Innovation and tech multinational Naver, have ended or eased their work-from-home policy in recent weeks, though many still offer flexible working hours and limit travel and face-to-face meetings.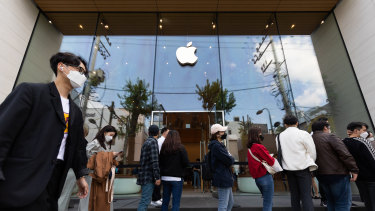 Golf courses and parks brimmed with visitors over the weekend, while shopping malls and restaurants were slowly returning to normal.
South Korea's ongoing recovery from the first major coronavirus outbreak outside China paints a stark contrast to many other countries where cities remain sealed off and sweeping stay-at-home orders are in place.
Read more here. 
Reuters
NSW Police are "keen" to see the Ruby Princess leave Australian shores on Thursday as final plans are made for the repatriation of crew members to their home countries.
The plans for the ship's departure come as Carnival Australia confirmed on Monday it would offer a full refund to guests on the cruise that returned to Sydney on March 19.
NSW Police Deputy Commissioner Gary Worboys said police were working with Australian Border Force, NSW Health, cruise operator Carnival and the home countries of about 1100 crew members to determine who would be repatriated.
"It is important that we get this right," he said. "There is a window of opportunity now to see those people off the boat. We will be keen to see that go on Thursday."
Read more here. 
A man has been charged by police after allegedly punching and spitting at a security guard and injuring two staff members at a Woolworths in Merrylands on Sunday.
Police allege the man was aggressive towards other customers and was not social distancing. He was then asked to leave the store before the incident occurred.
He will not be fined $5000 under new legislation to protect all workers, with the new law only coming into effect at midnight on Sunday.
He will instead face Fairfield Local Court on June 27.
Meanwhile, police charged six people and issued 31 more fines with breaches of the Public Health Act over the last 24 hours.
A man in Cronulla, who was found unconscious in his car by police, allegedly grabbed the officer's arm and attempted to spit in his face when he was asked to participate in a random breath test.
The man was removed from the car where it is further alleged he attempted to bite police.
In another incident, a woman in Kempsey was fined and charged after she allegedly robbed a service station before informing police she was waiting on her COVID-19 test results.
In Mount Druitt, a 22-year-old man was charged after police found he had already been issued with two $1000 fines and was again out with no reasonable excuse.
India recorded its biggest single-day spike in coronavirus cases on Monday as the government eased one of the world's strictest lockdowns to allow some manufacturing and agricultural activity to resume.
An additional 1,553 cases were reported over 24 hours, raising the national total past 17,000. At least 543 people have died from COVID-19, the respiratory disease caused by the virus, and epidemiologists forecast the peak may not be reached before June.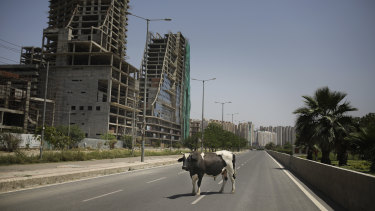 The shelter-in-place orders imposed in India on March 24 halted all but essential services. Starting Monday, limited industry and farming were allowed to resume where employers could meet social distancing and hygiene norms, and migrant workers can travel within states to factories, farms and other work sites.
"In the event a group of migrants wish to return to their places of work within the state where they are presently located, they would be screened and those who are asymptomatic would be transported to their respective places of work," India's home ministry said in a letter to state governments.
The loosening of restrictions comes as India continues to ramp up testing, build up stocks of ventilators and personal protective equipment and prepare makeshift isolation wards and dedicated COVID-19 hospitals.
In Mumbai, home to Asia's largest slum, city authorities were planning to administer hydroxycloroquine to thousands of slum-dwellers over 14 days to gauge whether the drug helped to slow the spread of the disease in a place where social distancing norms aren't possible.
AP
Virgin Australia is preparing to go into voluntary administration, sources say, unable to survive under the weight of enormous debts and starved of cash by the coronavirus travel shutdown.
Australia's number two airline had already appointed Deloitte to look at potential restructuring options and the accounting firm is expected to run the administration process, including trying to find new owners to keep it flying.
Virgin's board of directors were meeting on Monday. One well-placed source said the announcement of it going into administration was "imminent".
Virgin employs around 10,000 people directly and supports another 6000 jobs indirectly.
Read more here. 
A potentially huge flu season appears to have been headed off by the handwashing, quarantine and social distancing measures designed to control COVID-19.
Confirmed cases of influenza dropped from 7002 in February to just 95 in April so far as the government's measures to slow the spread of COVID-19 kicked in.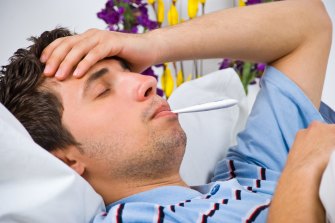 "I'm pleased with what I've seen to date," the centre's chief executive officer, Rachael Falk, said. "There's very little private data obtained."
The Morrison government wants at least 40 per cent of Australians to download the app, expected to be made available by the end of the week, onto their phones to automate much of the contact tracing process that occurs once someone is found to have coronavirus.
Read more here. 
The independent cybersecurity body tasked with reviewing the government's coronavirus tracing application has said it has no major concerns about the app.
The Cyber Security Cooperative Research Centre, which was allowed to review the app after several MPs raised concerns the data collected could be pervasive or mishandled, said it found "nothing particular disturbing" in the app's architecture.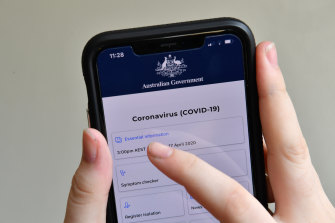 "I'm pleased with what I've seen to date," the centre's chief executive officer, Rachael Falk, said. "There's very little private data obtained."
The Morrison government wants at least 40 per cent of Australians to download the app, expected to be made available by the end of the week, onto their phones to automate much of the contact tracing process that occurs once someone is found to have coronavirus.
Read more here. 
New York: Coronavirus is dealing a gut punch to the illegal drug trade, paralysing economies, closing borders and severing supply chains in China that traffickers rely on for the chemicals to make such profitable drugs as methamphetamine and fentanyl.
One of the main suppliers that shut down is in Wuhan, the epicentre of the global outbreak.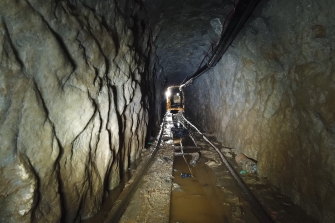 Interviews with nearly two dozen law enforcement officials and trafficking experts show Mexican and Colombian cartels are still plying their trade as evidenced by recent drug seizures but the lockdowns that have turned cities into ghost towns are disrupting everything from production to transport to sales.
Along the 3140 kilometre United States-Mexico border through which the vast majority of the illegal drugs cross into the US, the normally bustling vehicle traffic that smugglers use for cover has slowed to a trickle. Bars, nightclubs and motels across the country that are ordinarily fertile marketplaces for drug dealers have shuttered. And prices for drugs in short supply have soared to gouging levels.
Read more here.