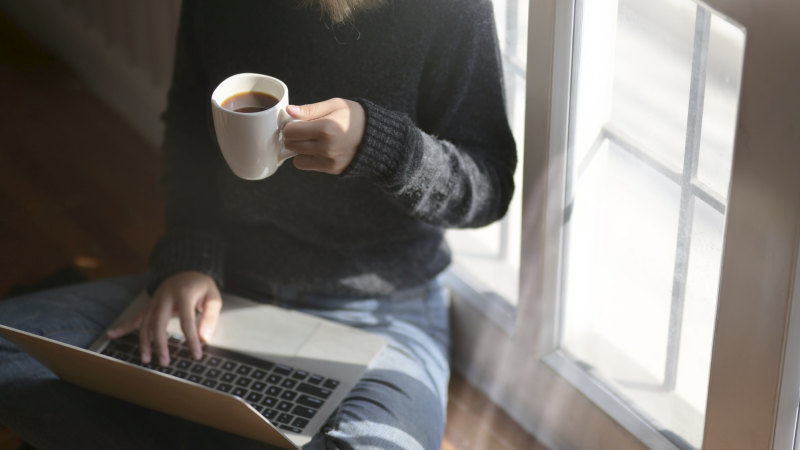 Firms set up as partnerships, which account for 9 per cent of all small businesses, can only access JobKeeper for one partners. Other partners must go on to the lower JobSeeker payment.
Loading
Jason Cornford has had commercial media location discovery business Limitless Locations structured as a partnership with his wife Karen for the past decade.
The measures aimed at stopping the spread of coronavirus has effectively stopped the firm's work as businesses stop shooting commercials and the owners of potential locations are reluctant to let work teams on to their properties. Their last pay check was on March 19.
Mr Cornford said the difference between he and his wife both receiving JobKeeper or one moving on to JobSeeker was $1000 a month which would be vital to covering their bills and loans.
"I don't think this has been thought through," he said.
"You've got sole traders, you've got proprietry limited companies and you've got partnerships and there shouldn't be a difference in the way they're treated."
Treasurer Josh Frydenberg said on Monday the government would stick with its original arrangements for partnerships.
"There are complexities in trusts and partnerships in all these types of arrangements. We took
the advice and that is what we decided to do," he said.
Accountants are discovering issues around the structure of companies that may prevent them receiving JobKeeper payments.
Some firms have their staff in standalone companies that supply their services to other parts of the operation. Accountants are finding these separate entities may fall outside the required 30 per cent fall in turnover to qualify for JobKeeper.
Loading
The biggest issue remains cash flow with businesses required to cover the wages of their staff even while the firm is not operating. Many small firms are reporting delays getting overdrafts or loans from banks which have been inundated with requests for finance.
Shadow treasurer Jim Chalmers said the government, which will have a special sitting week of Parliament next month, had to look at modifications to JobKeeper.
"The government rightly says that the objective here is to try and maintain the link between more workers and more employers so that when the crisis is over that link has been maintained throughout," he said.
"That is a worthy objective, but if it's a worthy objective for some workers, it should be a worthy objective for more workers."
Shane is a senior economics correspondent for The Age and The Sydney Morning Herald.