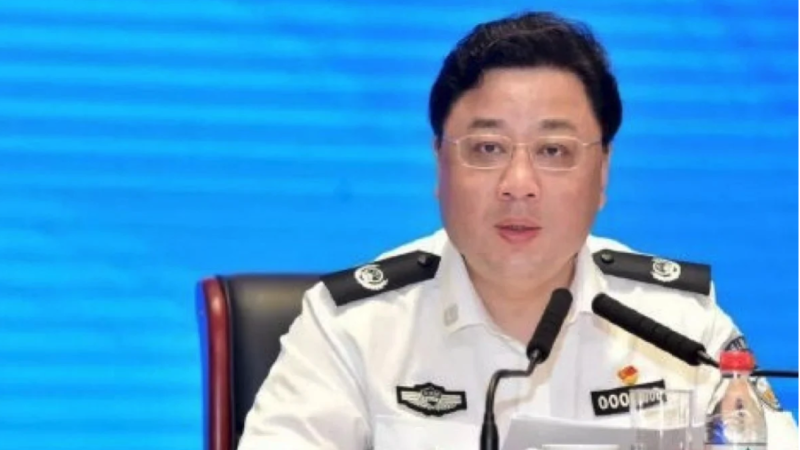 The exact nature of the allegations remain unknown and are likely to remain shrouded in China's opaque judicial system.
The former deputy chief police officer joined the Chinese Communist Party in 1997 and graduated with a Master of Public Health from UNSW, Sydney's second largest university, according to China's Ministry of Public Security. In a statement, UNSW said it was able to confirm an individual with the same name graduated with a Master of Public Health in 2002.
"The university, however, cannot verify the connection to the current Chinese deputy security minister and will not be commenting further," a spokeswoman said.
Loading
In a series of veiled references, the minutes of Sunday's party committee meeting on Sun's case warned against arrogance and urged members to remember they are "endowed by the party and the people".
"No matter how high their status or power, leading cadres will be severely punished by party discipline and state laws," the minutes said.
The 51-year-old was sent to Wuhan in February and March to help coordinate the Chinese Communist Party's response under the Central Leading Group for COVID-19 Prevention and Control. Local leaders in Wuhan were criticised by Beijing for suppressing the true spread of the virus in January and the mayor of Wuhan, Zhou Xianwang, offered to resign.
The meeting chaired by Public Security Minister Zhao Kezhi noted China had consolidated its control of the epidemic but public security authorities now have "the arduous task" of maintaining national political security and social stability.
"The Party Committee of the Ministry of Public Security firmly supports the Central Committee 's decision, unifies the thinking and actions of the Party Central Committee with Comrade Xi Jinping at its core," it said.
The investigation into Sun's conduct follows another anti-corruption probe into high-profile party critic Ren Zhiqiang on similar allegations of "serious violations of discipline and the law".
Ren had published a now-censored essay in February that accused Xi of failing to take early action to contain the spread of the disease.
"The whole world knows that if there'd been an earlier warning and some preventative measures, then there would have been no five million people leaving Wuhan, there would have been no several thousand deaths," Ren said.
Eryk Bagshaw is an economics correspondent for The Sydney Morning Herald and The Age, based at Parliament House in Canberra