Natasha Pawlak, a flight attendant of more than two decades, can't imagine her life without Virgin Australia.
"It's been an absolutely sick and gut-wrenching time," she says. "You feel very numb and you feel empty and sad at the realisation of losing not just a job but a part of who you are."
Ms Pawlak remains hopeful administrators can secure a future for Virgin Australia.
She wants Australians to take note of the devastating effects of seeing 16,000 people left without jobs, and to consider what air travel might look like without healthy competition keeping prices down.
"We are human and we contribute to the Australian economy, we pay our taxes and work to provide a roof over our heads and to put food on the table just like you," she says.
"I don't believe it's too late for Virgin."
[Read more: 'It's part of who I am': Virgin Australia staff devastated as future hangs in the balance]
Emma Roberts cried with relief today when she heard the government would lift its ban on IVF and other non-urgent elective surgery.
She has always wanted children, but at 39 she feels like she has a timeline. Every month counts: each cycle of IVF is one more opportunity to pregnant.
The Carnegie resident was just about to begin attempting to have a baby through IVF when restrictions on non-urgent elective surgeries shuttered fertility services in late March in response to the coronavirus pandemic, with no clear end in sight.
"My partner and I have been trying for a couple of years with no luck and then I had a miscarriage," she said.
"Today's announcement was just amazing. It has given us hope, and I'm sure a lot of other Victorian couples as well."
Ms Roberts said her first phone call on Wednesday would be to book into IVF.
The nightly update from the Prime Minister's Office includes this graph which shows how Melbourne has quickly come to a standstill.
The orange line charts movement around Melbourne based on our mobile phone location data. Movement started dropping rapidly in the week after the World Health Organisation declared COVID-19 a pandemic on March 11.
By April 19, only 15 per cent of the city was moving around compared to normal levels.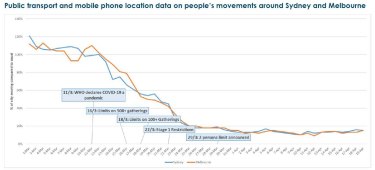 The nightly update from the Prime Minister's Office highlights some of the key figures and developments from the day:
2,478,153 cases of COVID-19 and 170,368 deaths have been reported in approximately 216 countries and regions.
Over 439,800 tests have been conducted for COVID-19 in Australia.
Reserve Bank Governor Lowe says we are likely to experience the biggest contraction in national output and income that we have witnessed since the 1930s.
The ABS has released new statistics on jobs and wages based on Single Touch Payroll data from the ATO. It shows that between March 14 and April 4 (the three weeks after Australia recorded its 100th confirmed COVID-19 case) jobs decreased by 6 per cent.
Total wages paid by businesses decreased by 6.7 per cent over the period.
Virgin Australia announced it will go into voluntary administration, appointing Deloitte as administrator. Deloitte has already received expressions of interest to recapitalise the airline from more than 10 separate parties.
49 crew members from the Ruby Princess are being moved from the ship to Sydney, to quarantine in hotels before being repatriated. The majority are from the UK, USA, NZ and Canada. Only one has COVID-19, and will be treated in a health facility.
Tasmania has surpassed NSW as the Australian state with the most confirmed cases of COVID-19 per resident. Tasmania reached 200 confirmed infections, equivalent to 37.3 cases per 100,000 residents.
A third person has died as a result of a COVID-19 cluster at an aged care home near Penrith in Sydney, bringing the national toll to 72.
Newmarch House became a hot spot after a worker who had COVID-19 worked six days at the facility.
Anglicare confirmed the death on Tuesday night. It marks the 29th death in NSW.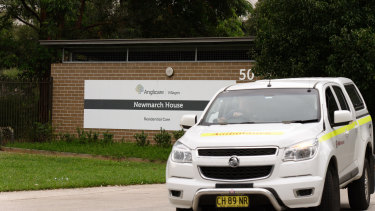 "We are saddened to advise a third resident of Newmarch House, who had tested positive for COVID-19, passed away late this morning," the statement reads. "She was 92-years-old and had multiple health issues."
Anglicare Sydney's chief executive Grant Millard said: "I have spoken personally to the immediate family of the resident to convey our deepest sympathies."
NSW Chief Health Officer Kerry Chant said on Sunday that a total 39 residents and staff at Newmarch House were now positive with COVID-19 as a result of the outbreak.
A refugee who fears he will contract the COVID-19 virus is challenging the Morrison government in court for his release, in a test case with implications for 1,400 people in detention.
The Human Rights Law Centre lodged the claim in the High Court on Tuesday in a move described as the "first of many" that could be brought during the coronavirus crisis.
The case is founded on the claim that the federal government owes a duty of care to asylum seekers and refugees in detention because of the risk of the virus in crowded conditions.
The lawyers for the man intend to argue immigration authorities are breaching that duty of care because the conditions in detention do not allow him to comply with public health guidelines and adequately protect himself from infection.
He came to Australia for medical treatment early last year and has remained in detention since then.
[Read more: Refugee applies for release from detention to avoid coronavirus]
Victoria police are issuing fewer fines and less people are dobbing in their neighbours for breaching coronavirus social distancing restrictions.
Our data journalist Craig Butt has looked at the figures and found there was a 37 per cent drop in the number of fines issued over the Easter long weekend and last weekend, even with a similar number of police checks during both periods.
Deputy Commissioner Shane Patton says officers are using more discretion and people have become "by and large" compliant with stage three rules since they were introduced at the end of March.
Top Melbourne private school Haileybury has abandoned moves to stand down some of its teachers without pay as a way to cut costs during the COVID-19 pandemic after a backlash from parents.
Haileybury summoned dozens of music teachers to a meeting via the remote conferencing app Zoom during the Easter holidays and told them that they would be stood down or have their hours cut while the high-fee independent school shifted to remote classes for term two.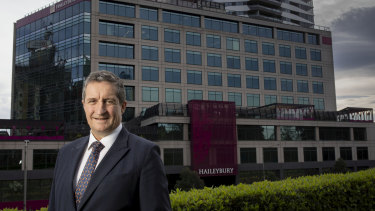 But on Tuesday the school said it would reinstate music lessons next week, following consultation with hundreds of school families.
It is possible that some music teachers will have their hours cut, despite being kept on staff.
[Read more: Independent schools back down on teacher stand-downs]
Almost two-thirds of people with COVID-19 in NSW have recovered, with the vast majority reporting they were well within three weeks.
With 1755 of the state's 2969 cases reporting they are now free of symptoms, the NSW figure (59 per cent) is slightly lower than the national recovery tally of 65 per cent.
Senior epidemiologist Kate Ward and her team at NSW Health's public health emergency operations centre have been making thousands of calls to people three weeks after they were initially diagnosed to find out how long it takes them to recover.
Their preliminary analysis of the first 2000 cases found 50 per cent of those patients recovered after 16 days, 75 per cent recovered after three weeks, and 95 per cent reported they had recovered by week six.
To date, 1202 Victorians have recovered from the virus, but it is not clear how long it has taken for most people in the southern state to recover.
[Read more: Most NSW COVID-19 cases recover within three weeks, data shows]
Petrol prices in Victoria are falling, off the back of demand for oil plummeting due to coronavirus.
The average price for petrol in Melbourne on Tuesday was 98.3¢ a litre, according to RACV.
However petrol could be found close to 86¢ a litre at some outlets.
A series of petrol stations on Melton Road in Taylors Lakes were selling petrol for that price as were outlets on, or near, the Maroondah Highway in Lilydale and Chirnside Park.
The average price of petrol in Melbourne back on March 29 was 131.7¢ a litre, according to the RACV.
Dr George Rivers, an economist at Monash University business school, said he expected the average retail price would easily drop to 80¢ a litre by June.
"Historically, we haven't seen those sorts of lows in 20 years," Dr Rivers said on Tuesday.