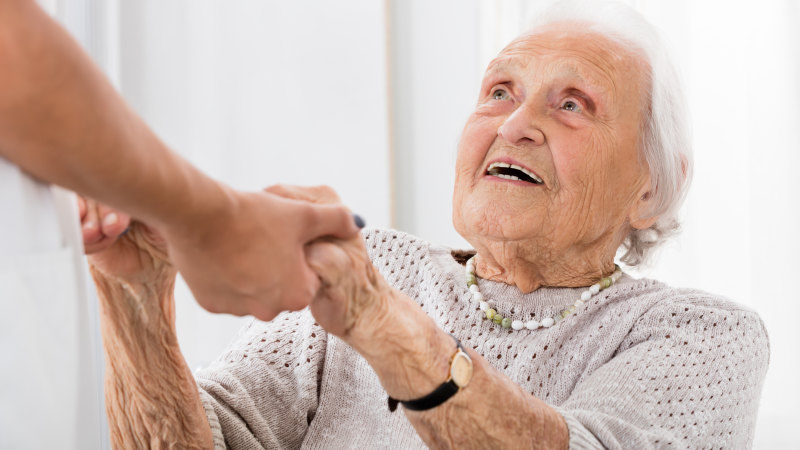 "We estimate that this will lead to a reopening of around 25 per cent of activity in elective surgery in our private and public hospitals," he said.
Chief Medical Officer Brendan Murphy said non-essential elective surgery could still be "incredibly important; some of it is life saving".
"Some people are seriously disabled with hip and knee problems. Some people can't see because of their cataracts, some people need surgery and have been waiting," he said.
The national cabinet will review the elective surgery situation on May 11, taking into consideration the number of COVID-19 cases, personal protective equipment use and availability, and health system capacity.
Australian Private Hospitals Association chief executive Michael Roff said personal protective equipment "is going to be a critical issue for return to elective surgery" and that if normal supply chains were not restored soon, private hospitals would need access to the national stockpile.
On aged care, Professor Murphy said it was "not reasonable or fair to people who may have been used to getting their family coming every day, who may even have dementia in some cases, to be denied access to their families".
The national cabinet's advice for aged care operators remains that visits should be restricted to two per day by "close relatives and support people" in the resident's room, but outside of visiting times residents should be free to move around the facility.
Mr Morrison said further restrictions should only be in place if there was a COVID-19 outbreak in the facility or the surrounding area.
Council on the Ageing chief executive Ian Yates welcomed the national cabinet's message, saying a "sensible balance" was needed.
"We have heard too many stories of family barred from seeing their loved ones," Mr Yates said.
Aged and Community Services Australia chief executive Pat Sparrow hit back at the comments, saying providers – including those that had gone into "preventative lock-down", denying visitors to all residents except those undergoing palliative care – were making tough decisions to save lives.
"Providers have to make decisions in the best interests of residents," she said.
Ms Sparrow said the cautious approach being taken by the aged care sector had resulted in far fewer infections than observed overseas.
She said providers were already allowing access for visitors to residents at the end of their lives.
The spat came as NSW Health revealed an 84-year-old woman living at the Dee Why Gardens retirement home had been hospitalised with COVID-19, after a family member also tested positive.
Some aged care providers are confining residents to their rooms for much of the day and have cancelled group activities and closed communal areas.
Those that do allow visitors have had to employ additional staff to temperature screen people entering the building and monitor to ensure they comply with the rules.
Dana is health and industrial relations reporter for The Sydney Morning Herald and The Age.