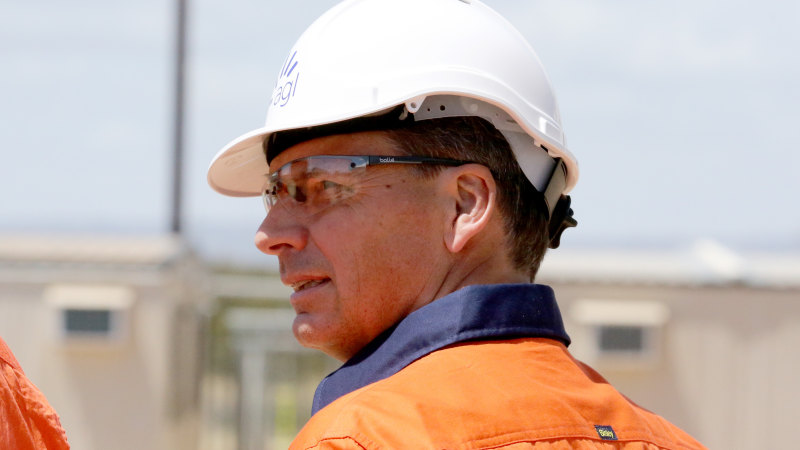 "Global pressure on gas and oil prices provides us with an opportunity for strategic economic stimulus in Australia to aid the recovery," Mr Taylor said on Tuesday.
Loading
"Gas already plays an essential role in energy reliability, but it could be even more important through a gas-fired recovery. We want to have demand for affordable gas matched with priority upstream investment opportunities to bring gas where it is needed and provide economic stimulus."
Gas funding could be made available through the $1 billion Underwriting New Generation Investment fund, which the Morrison government is using to assess a shortlist of six renewable pumped hydro projects, five gas and one coal plant upgrade. In February Mr Taylor struck a deal with NSW to boost its local gas supply and in March Victoria announced it would lift its moratorium on conventional onshore gas extraction.
Mr Taylor has been working on plans to boost Australia's liquid fuel security. In March he signed a memorandum of understanding to store reserves with the US government's emergency reserves to bolster Australia's stockpile. The minister said the Morrison government would "take advantage of the historically low oil prices", negotiations with the US were "progressing well" and he expected them to be "finalised shortly".
Resources Minister Keith Pitt said mining and gas projects should be prioritised to help economic growth, arguing they are "being held up by activists using our court system to employ green 'lawfare'". Opposition resources spokesman Joel Fitzgibbon said there needs "to be a discussion about further incentives for exploration" and "a rational discussion about the rise and rise of environmental activism".
Loading
The Morrison government is a Paris Agreement signatory, requiring it to act consistently with international efforts required to limit global warming to less than two degrees Celsius. However it has has stopped short of committing to achieve net zero emissions, which experts argue will be required to achieve that goal.
Independent Warringah MP Zali Steggall said she remained committed to her Climate Change Bill, which would legislate a net zero emissions target to parliament later in the year. She called on the government to "prioritise low emissions economic stimulus plans".
The International Renewable Energy Agency released a report on Tuesday that estimated a renewable energy-driven transition to net zero emissions, which removed fossil fuels from global power supply, would boost global GDP by $155 trillion above the current trajectory.