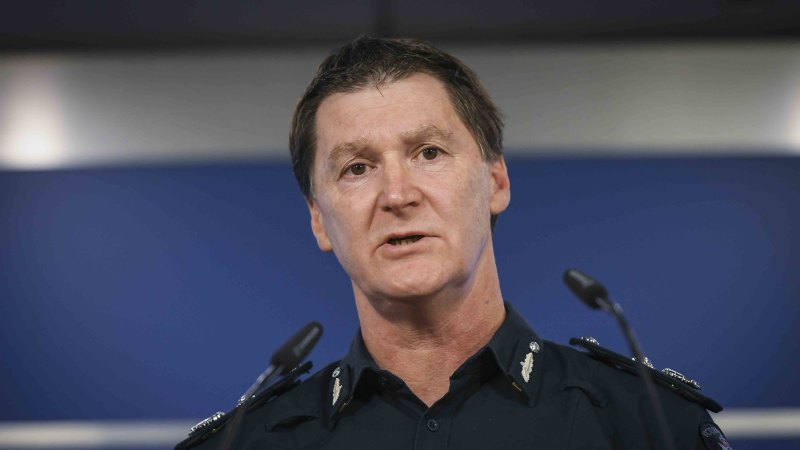 "It's better for the community from a health perspective – they're still very, very, very much accountable.
"And moving forward, anyone appearing before the courts, we'll be seeking to having a component put into their bail that they are required [to follow] the Chief Health Officer's restrictions – so any breach of that would be a breach of bail."
There are currently 3000 people on bail for a range of offences including murder, theft and drug crime.
They are required to report to police stations often multiple times a week, with Victoria Police estimating about 40,000 trips for reporting on bail are made every month.
Under Chief Health Officer Brett Sutton's directions, Victorians are allowed to travel only to seek or provide medical care, go to work or school, buy food and other essential supplies and to exercise. Victorians who don't comply with those orders could face a $1652 fine.
Eighty-nine people were fined for breaching lockdown restrictions on Monday, with police conducting 893 spot checks.
Meanwhile, the number of coronavirus cases in Victoria is 1336 – an increase of seven from the previous day. The death toll remains at 15.
Mr Patton said police would carry out increased compliance checks on accused criminals considered high-risk for breaching bail conditions, and "it's going to be pretty difficult to get on a plane anyway".
"Reporting conditions are put in place to make sure that people are held to account and that they don't 'do a runner' – flee the jurisdiction," he said.
"And with the restrictions we currently have in place through the Chief Health Officer, they're going to be confined to their home unless there's a lawful activity for them to be out.
"There's no diluting of anything."
Police Minister Lisa Neville said the decision to suspend in-person reporting of bail was made to ensure the community was protected from the spread of coronavirus.
Loading
She said the changes were not a "free pass" for accused offenders, and that some people would face tougher conditions.
"If you're doing the wrong thing, in fact for those who are high-risk, you're more likely to see more tougher bail conditions," Ms Neville said.
"Checks at your residential properties and with the omnibus bill that is passing Parliament this week – that provides an opportunity for Victoria Police to use Skype and other technology to require people who need to report on bail to be accountable."
Sumeyya is a state political reporter for The Age.